What is breast revision?
Corrective breast procedures (breast revisions) are necessary to remedy previous surgical procedures that were either incorrectly planned, incorrectly executed or that healed poorly.
Breast revision surgery in Beverly Hills requires the highest skill level possible to ensure the problems are corrected and the result is a beautiful and natural appearance. As a double board-certified surgeon with over 9 years of surgical training and countless surgical procedures to his credit, Dr. Brenner calls himself conservative in his approach to the aesthetics of cosmetic surgery.
He strives to create a beautiful natural-looking result that is in alignment with the desires of his patients. To this end, he spends considerable time with each patient to ensure all aspects of the surgery are discussed and understood and that the plan which evolves is realistic and possible to achieve.
Dr. Brenner has perfected the breast revision techniques to correct many of the common breast surgery defects below:
Capsular Contracture
Capsular contracture is one of the most common and frustrating complications following breast augmentation surgery. It usually can occur within 4 to 6 weeks of surgery, and may be due to bacteria introduced into the surgical area from the patient's skin or breast duct tissues. It can also occur many years later, perhaps as a result of some other infection in the body. As time progresses, the tissue around the breast implant shrinks, compressing the implant and causing it to feel hard and look unnatural. In some cases the breast becomes painful to touch. Dr. Brenner will discuss his treatment plan with you to ensure you are fully informed of the procedure. He will also discuss alternatives to breast implants so that every option is considered when creating the plan.
Double Bubble
A 'double bubble' occurs when the breast implant falls below the original inframammary fold which is the place where the breast meets the chest. This causes a bubble effect below the main projection of the breast. The incision made by the breast surgeon in this area is the key to successful breast implant surgery, which can help avoid the necessity of breast implant revision. Thousands of grateful patients validate his rare gift for making women look natural and beautiful in an evening gown or a bikini top. You can trust Dr. Brenner to complete your breast revision surgery flawlessly to repair the work of a less experienced surgeon thereby giving you the breast outline you were hoping for.
Symmastia
Another condition that Dr. Brenner can repair during his breast revision is called symmastia, commonly called Uniboob or Breadloafing. This is a condition in which the skin covering the sternum pulls away from the chest wall as a result of over-aggressive dissection during surgery. This allows the left and right breast implant to move toward each other. This creates a web-like appearance between the breasts. Occasionally, this condition is congenital. Whether caused by over aggressive surgery, or genetics, a consultation with Dr. Brenner will enable you to make some treatment choices for this condition so you can achieve a natural and beautiful feminine appearance.
Ruptured Implants
Saline or silicone implants can rupture, which occurs when the outer silicone shell has 'sprung a leak'. While this is not immediately dangerous to a patient's health, it does give a deflated look to the breast. Ruptured devices need to be removed and replaced if desired. There are other options that are available to achieve a beautiful and natural breast. Fat grafting and internal breast lift are two procedures that are in great demand. During your consultations with Dr. Brenner, you can discuss these procedures and determine the best path for your personal goals.
Implant Malposition
Implant Malposition is the result of implants migrating to other locations. This includes implants that are too high (superior malposition), too low (inferior malposition), too far toward the armpit (lateral malposition), or too far towards the center of the chest (symmastia). These conditions are not uncommon and can be repaired. Breast augmentation requires great skill and experience to avoid problems and future breast revision surgery. Dr. Kevin Brenner has great success in his breast revision patients and you can rest assured that you have found a surgeon you can trust.
Rippling
Some patients will develop palpable or visible rippling of their implants following placement. This more commonly occurs with saline devices. It also occurs more commonly in implants that have been placed above the muscle. Rippling of sub-glandular devices can be improved by moving them to a submuscular location. Occasionally, switching to a firmer or more highly cohesive type silicone device will reduce rippling. Further, sometimes patients have such little breast tissue that placement of acellular dermal matrix (ADM), fat grafting (or Revuva) or both are required in order to add more tissue over the devices.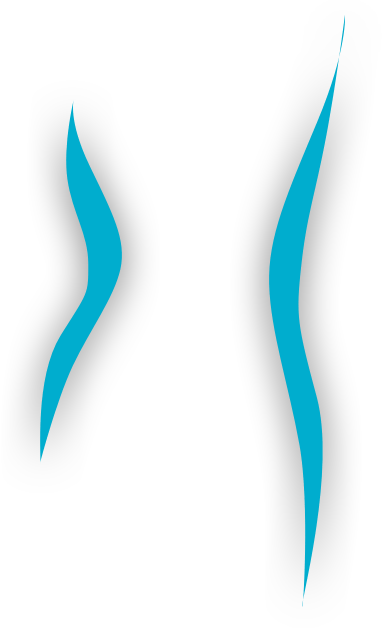 The Arrival of the IDEAL IMPLANT®
After years of research and testing, as well as consulting many women and plastic surgeons, we have accomplished a design of a saline-filled breast implant, now known as the IDEAL IMPLANT®.
Recently approved by the FDA
Lowered edges, allowing it to contour better to the best wall
Designed to combine the best of both saline and silicone implants
The natural result of silicone with the safety of saline
Breast Implant Removal and Replacement in Beverly Hills
While many women choose to keep their implants for the entire life of the implant, there are several reasons that breast implant removal may be necessary. In the case of certain breast revision surgeries, such as capsular contracture or saline rupture, removal of the implant is mandatory.
Additionally, removal of implants may be desired for personal reasons. Patients may feel the original implants are too large or may want to replace them with other methods such as an internal breast lift or fat grafting.
Explantation - The procedure for breast implant removal is very short, generally lasting 30 minutes. If a patient is undergoing a removal without a replacement implant, Dr. Brenner will likely use the same incision that was used for the original breast augmentation surgery.
If the implant is filled with a saline solution, he may deflate the implant before removal. The saline solution will be naturally absorbed by the body over time and is not dangerous.
If you require breast revision in Beverly Hills to correct a capsular contracture, this will consist of removing the scar tissue that has formed in the implant pocket as well as the implant. If another implant will be inserted during the breast revision surgery, the procedure will include the use of acellular dermal matrices or ADMs which are highly successful in helping the body accept the implants and keep them in place.
Breast Revision Before and After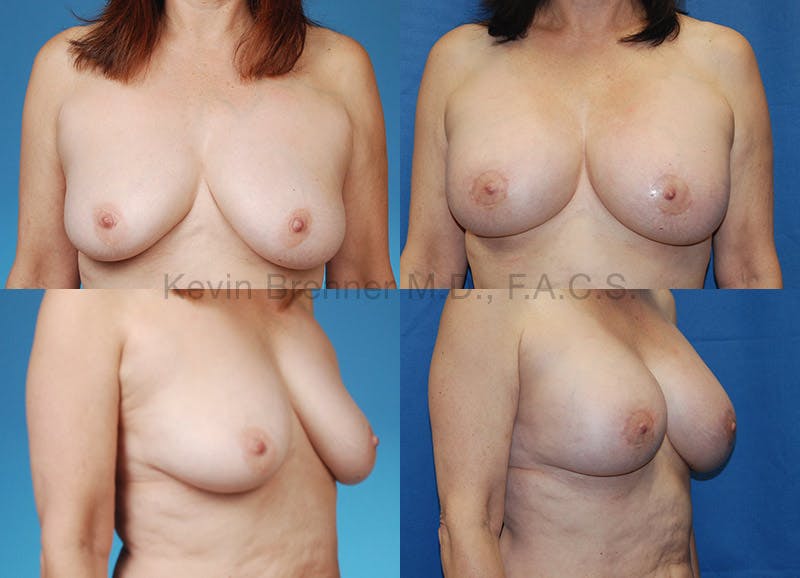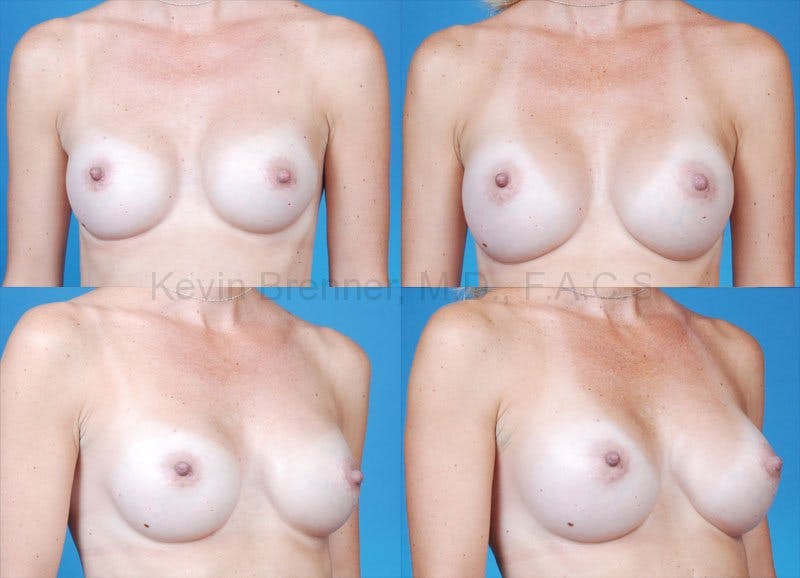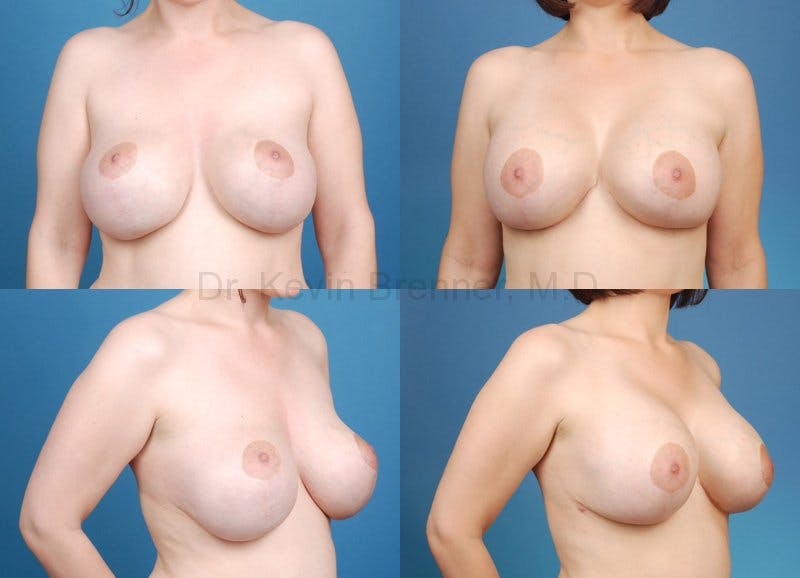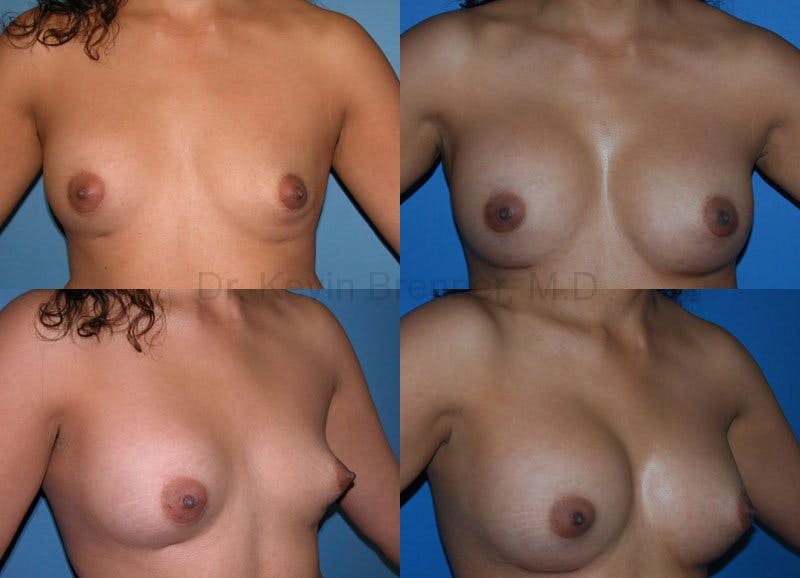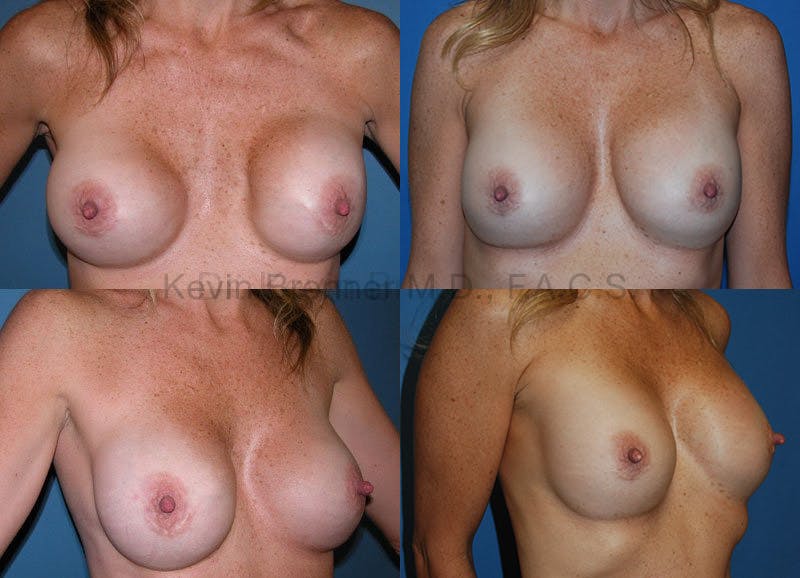 Acellular Dermal Matrices in Breast Revision Surgery
This is an advanced surgical technique that Dr. Brenner uses in difficult cases requiring the internal bra that ADMs create. One of the most exciting developments in breast revision surgery has been the use of ADM which consists of collagen made from human skin so that the body will more readily accept the implant.
Capsular contracture historically has been a very difficult problem for plastic surgeons to treat and manage both for cosmetic and reconstructive patients. Lately, there has been a resurgence in the popularity of implant-based breast reconstruction as well as breast augmentation. With these procedures, there is a distinct, inherent risk of developing capsular contracture (i.e. hardening of the layer around the breast implant). When severe, capsular contracture can result in a hard, painful and sometimes distorted breast appearance requiring breast revision surgery.
With an increase in capsular contracture, there has been a resurgence in the use of acellular dermal matrices (ADMs), such as Alloderm or Strattice for capsular contracture treatment.
More commonly, breast revision surgeons are using Alloderm in cosmetic procedures for correcting a number of potential deformities, such as rippling or malposition of breast implants.
About 40-60% of patients who develop acute post-operative capsular contracture, use of asthma medications (i.e. Accolate) in an off-label fashion, have shown benefit in terms of improvement of severity of the contracture. Unfortunately, medications do not work for everyone and many patients require surgery. Recent tests have shown that the use of ADMs may help to decrease the risk of developing capsular contracture. The good news is that you have found one of the top surgeons for breast revision. Breast revision surgery is far more complex than initial breast augmentation procedures. Your best chance at successfully correcting a problem is Dr. Brenner and his support team. They will take care of you from the time you enter his state-of-the-art surgical center in Beverly Hills until you have fully recovered.
Why Choose Dr. Kevin
Brenner for Breast Augmentation Revision in Beverly Hills?
Dr. Brenner received his Bachelor of Science degree at the University of Wisconsin. He then received his Medical Degree at Loyola University in Chicago.
He completed his five-year general surgery residency at RUSH University and Cook County hospitals in Chicago, after which he completed a three-year residency in plastic and reconstructive surgery at the University of California.
He is a board-certified plastic and reconstructive surgeon.
As a leading Beverly Hills breast revision surgeon, Dr. Kevin Brenner has performed countless surgeries helping women achieve the natural, beautiful look they were originally intending. His years of experience and superior results have earned him the respect of his peers and a stellar reputation among his patients for providing outstanding breast revision in Beverly Hills.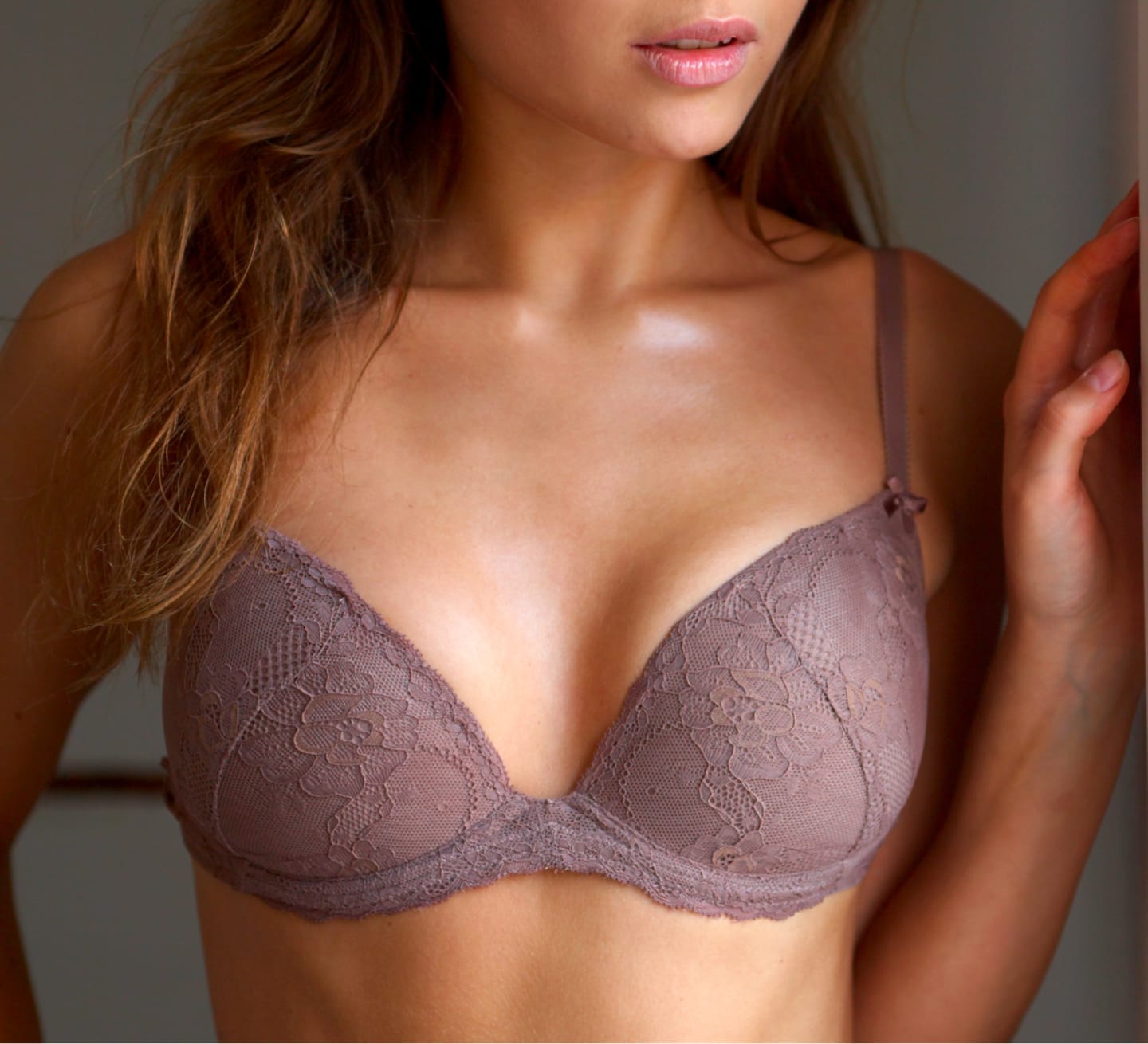 Learn More About
Dr. Brenner
Renowned Beverly Hills Plastic Surgeon
Board-certified plastic and reconstructive surgeon
Board-certified general surgeon
Learn More