Liposuction
Beverly Hills
Liposuction is a method of removing pockets of fat buildup. Small incisions are strategically made in different areas of the body. A narrow cannula (thin metal tub) is inserted into these incisions, and the fat is then removed with a suction device. Liposuction sculpts the body by removing unwanted fat from certain body areas, including the abdomen, hips, buttocks, upper arms, chin, thighs, cheeks or neck. Liposuction can be safely performed in an outpatient setting, as long as there is not an excessive amount of fat removed. The procedure is often performed with other procedures, such as an abdominoplasty (tummy tuck), breast reduction and breast augmentation.
Liposuction Candidates
The best candidates for liposuction are people who are a normal weight but have pockets of unwanted fat in particular areas. They should have firm, elastic skin. Age does not matter for this procedure, though sometimes older patients may have skin that is not as elastic and thus they may not obtain the same results as a younger person with tighter skin.
Liposuction wouldn't be the ideal procedure for someone with hanging skin, or very lax skin. Instead a tummy tuck or other skin-tightening procedure would work best for those issues. Liposuction is a safe procedure when performed correctly. To help ensure you have a safe and enjoyable experience, make sure you inform Dr. Brenner of any pre-existing medical conditions you have (such as an unrepaired hernia, etc.)
Liposuction Revision
A common mistake made with liposuction is the removing of too much fat from a targeted area all at once. Poorly executed and excessive amounts of fat pulled from a single liposuction procedure can cause lumps, dents and sagging of the skin. Dr. Kevin Brenner is a Beverly Hills liposuction revision specialist who uses a Natural Fat Transferring (fat grafting) technique to correct liposuctions that were performed badly by previous procedures.
With a Natural Fat Transfer by Dr. Brenner in Beverly Hills, he can reduce the size of a target area while at the same time enhance another area of the body, killing two birds with one stone. Areas that can get enhanced are ones that require more fullness, such as the buttocks, breasts, and areas where previously performed liposuctions were performed. Take a minute to look at our photo gallery and see if you are a candidate for a liposuction revision with a natural fat transfer by Dr. Brenner in Beverly Hills.
Liposuction Recovery
After surgery, it is normal to experience some fluid drainage from your incisions. To control swelling and assist your skin to better fit its new contours, you may be fitted with a snug elastic garment, which is worn over the treated area for up to six weeks. For the first few days after surgery, you will need to wear this both day and night. Sponge bathing will be the best way to wash yourself during this time. You will have a follow up appointment with Dr. Brenner for suture removal about five to seven days after your operation. At this time, you may be fitted into a compression garment that's slightly smaller.
You should avoid strenuous activity for the first month following the surgery. Most of the bruising usually disappears within three weeks, but sometimes swelling will remain for six months or more. Dr. Brenner will schedule follow-up visits to monitor your progress.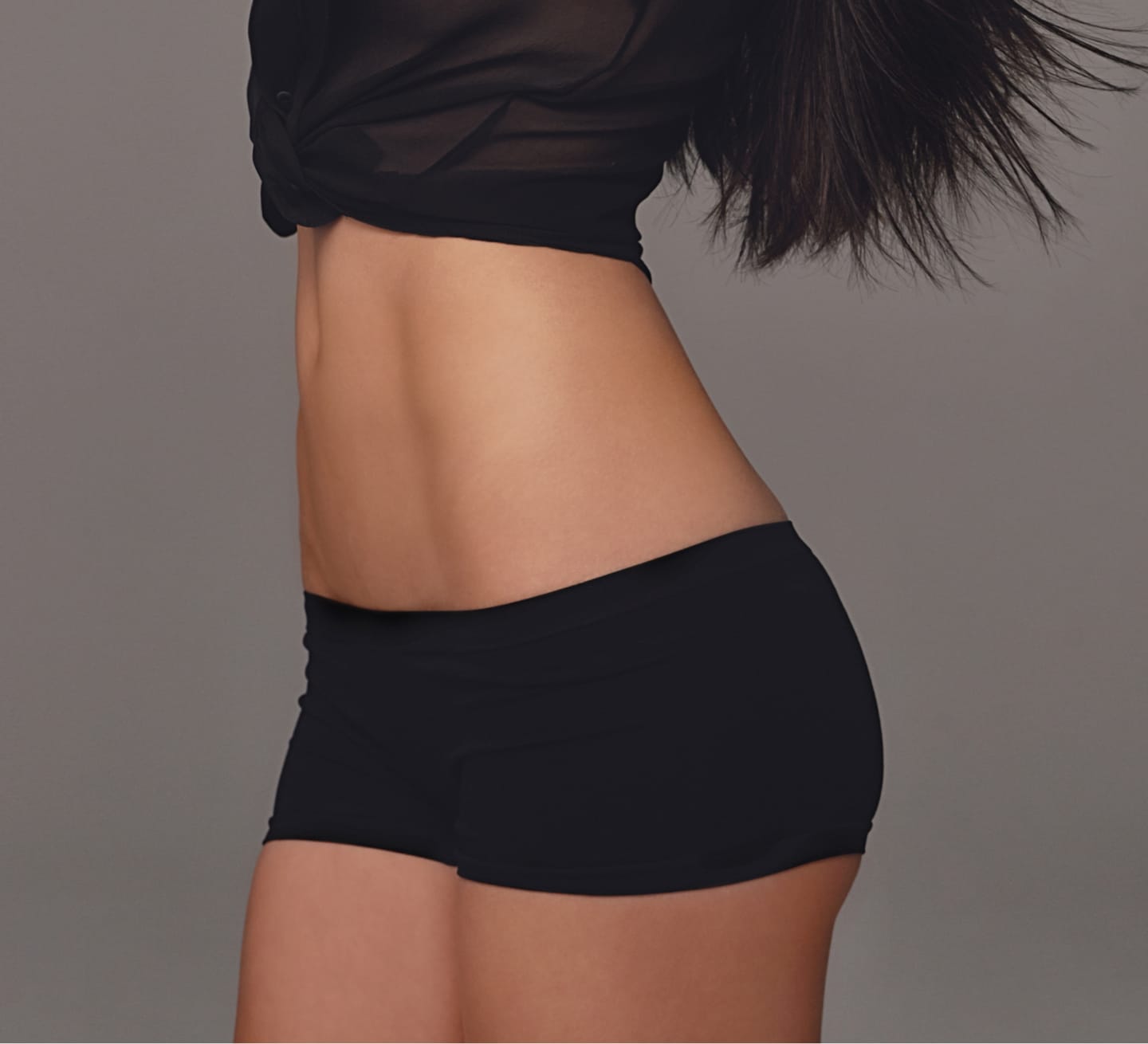 Learn More About
Dr. Brenner
Renowned Beverly Hills Plastic Surgeon
Board-certified plastic and reconstructive surgeon
Board-certified general surgeon
Learn More