Amanda Porta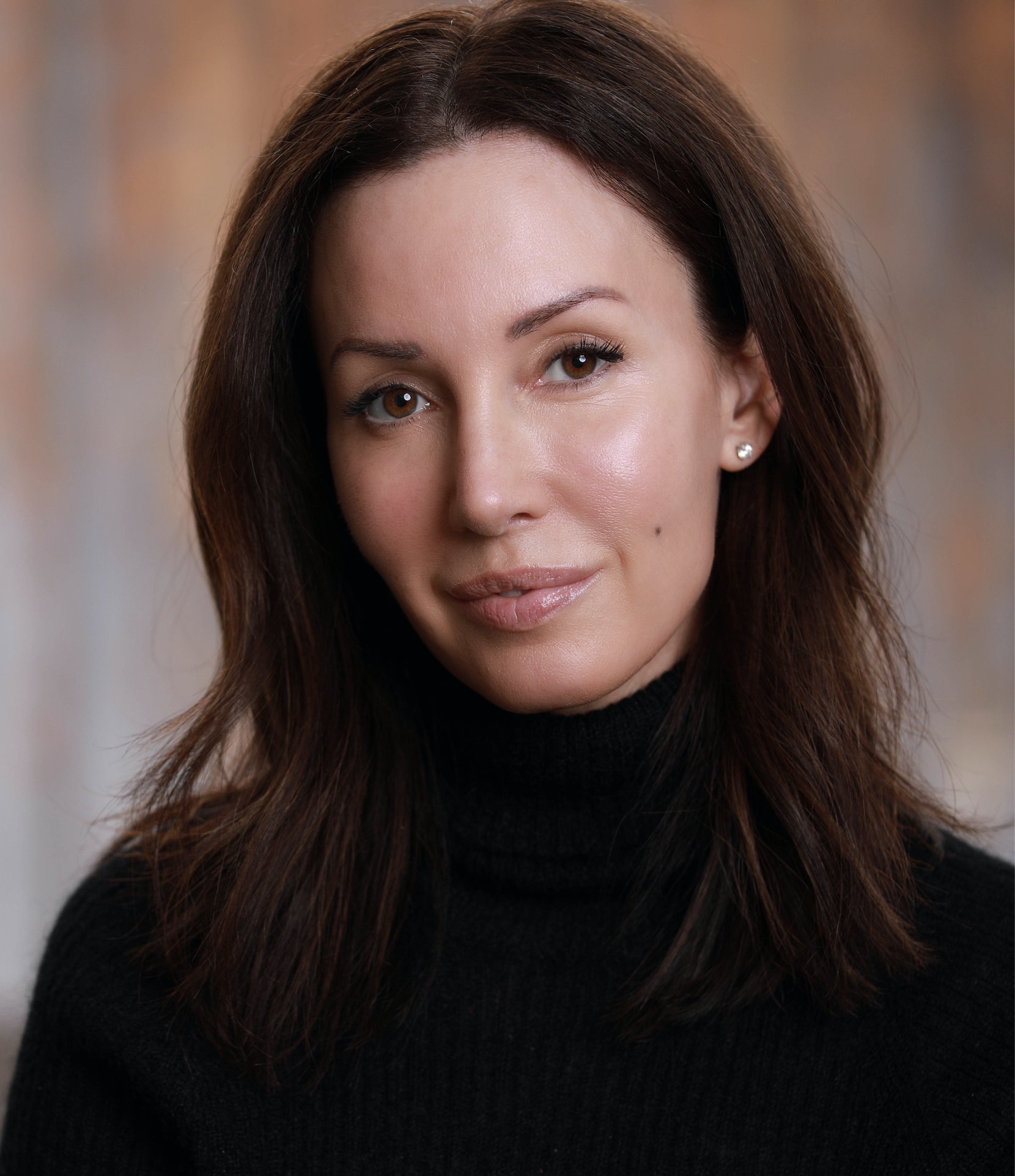 My name is Amanda Porta. I was born and raised in Hillsbourgh, Ca. I attended Gonzaga University and graduated from University of Washington both in Washington State.
I have worked in the beauty industry and more specifically plastic surgery for 17 years. I appreciate all the experiences I have gained and all of the exceptional surgeons that I have worked for. I fell in love with the MOHs procedure while working for a facial plastic surgeon as well as all revisional procedures that made such a huge impact on patient's lives.
In 2012, I started experiencing a myriad of symptoms ranging from dizziness to hair loss to heart palpitations and debilitating anxiety. I knew there was something very wrong and yet no test proved anything to be abnormal. As I got sicker and sicker, I was forced to become my own advocate. Some practitioners were genuinely concerned and I know had my best interest at heart and some didn't seem concerned or that they really wanted to help. It would take me on a 7 year journey that I thought was the end of my life and it turned out to be just the beginning. I researched and studied every book I could get my hands on regarding the human body, I saw every type of eastern medicine doctor I could find. I became obsessed with health in order to save my life.
Last year one of the practitioners that I was working with suggested that I might have Breast Implant Illness. I didn't even really know what it was. I had never had one patient come to any of the offices that I had worked with it. It was recommended I research the subject and join some online support groups. I was shocked to read post after post of women with my same chief complaints. They were all blaming it on their implants. I was shocked. I am still shocked. I explanted 3 weeks later.
If I thought the road to figuring out my mystery illness was a hard one, explanting was harder still. Some of the "best breast surgeons" in town were not supportive of me wanting to explant because of Bii. They all said that I MUST replace my implants or I would be deformed. Dr Kevin Brenner was the only surgeon who urged me to "take them out and leave them out" and that's called integrity. I knew he had my well being in mind. He was my choice and the rest of the journey has been magical ever since.
Dr Brenner witnessed the impact explant surgery had on my life and he wanted to offer extra support to his patients suffering with Breast Implant Illness. He asked me to join him and hand hold these ladies through their explant journey and I said that it would be my pleasure. Together we have created The Brenner Breast Team, comprised of amazing women who all are focused on breast health.
I am have now almost completed my certification as a Health Coach through Trinity School of Natural Health and look forward to continuing my advocacy for women's health and Breast Implant Illness Awareness.
Jasmine Khorsandi
My name is Jasmine Khorsandi, I was born and raised in sunny Santa Monica. I went to UCLA for my undergrad and attended West Coast Ultrasound Institute retaining a degree as an ultrasound technician. ​
The past five years I've been working as an ultrasound technician scanning thyroids, pelvis, carotids, abdomen and breasts. Breast ultrasounds have always been very personal and important to me having lost loves ones because it was detected too late. I was introduced to the SonoCiné automated whole breast ultrasound four years ago, since then, it has helped save countless lives. The hand-held ultrasound is very tech dependent, and technologists miss many cancers because they don't scan the lymph nodes or the chest wall. One out of seven women die because the cancer is detected too late…that doesn't need to happen anymore because with SonoCiné, I can detect cancer as small as 3 mm. Therefore, no aggressive treatment needed if it's detected early.
For fun, I enjoy yoga, traveling, meditation, south baths and trying new restaurants. I believe God gives everyone a gift, and if you give it energy every single day it will manifest.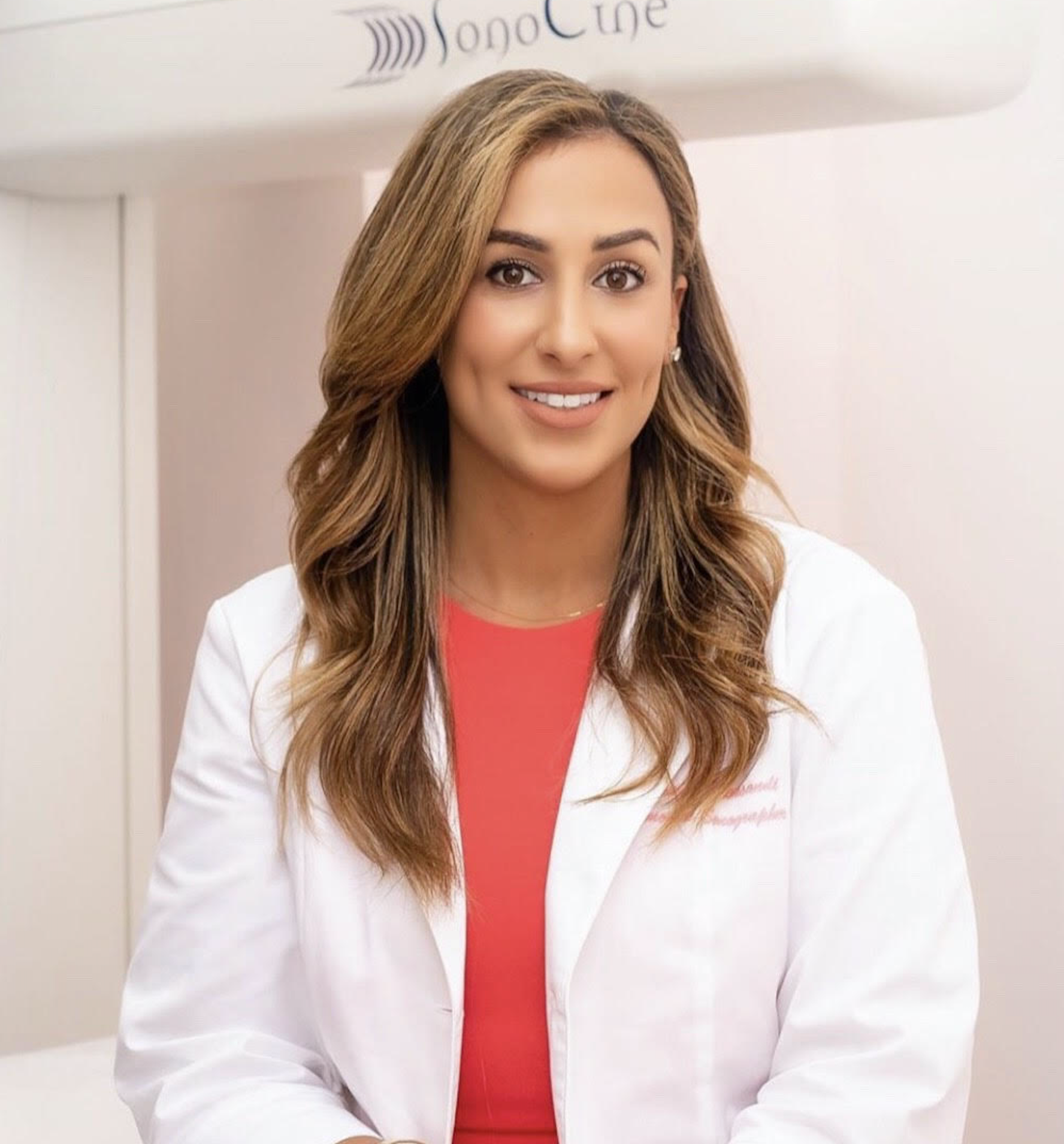 Leah Joiner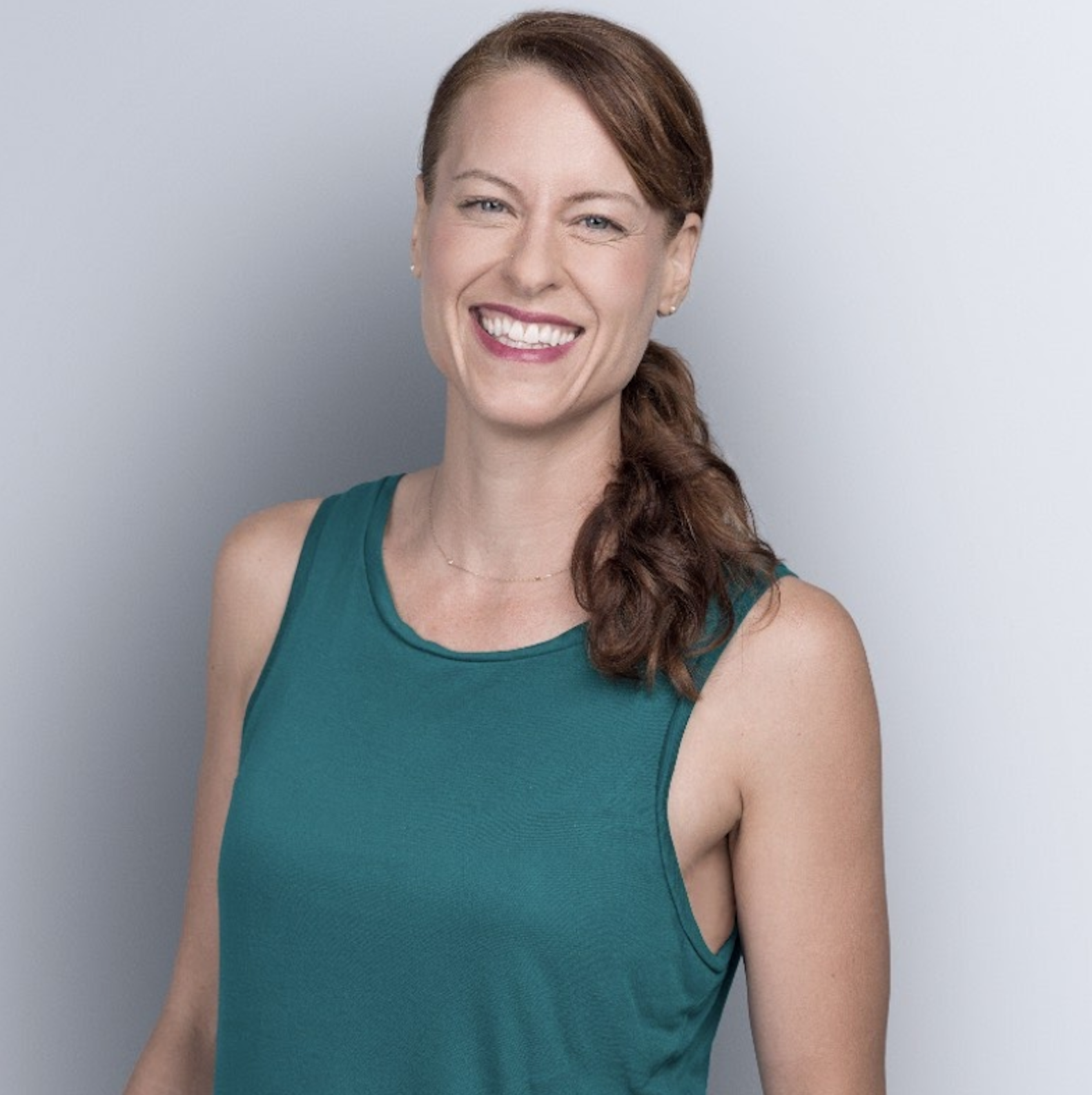 Initially, starting a career in politics after college, Leah began with a lobbying firm in Washington, D.C. supporting the International Farming Industry. This began her interest in the U.S. food supply and gave her insight to the big business of marketing food in this country. Throughout her career, Leah became increasingly more exhausted and sicker as her body began to show signs of weakness from long, stressful days and nutrition-deficient meals over many years. Something had to change. She began to travel and for ten years witnessed many indigenes cultures and their food intake. The healthiest cultures did not take in processed or packaged food, but whole grains and seasonal produce. As her awareness increased, so did her good health. She then naturally began pursuing a holistic lifestyle and began a new career path.
Leah is now a practicing Colon Hydrotherapist in Los Angeles, California. She is certified by the International Association of Colon Hydrotherapy.
(I-ACT) and a graduate of The International School for Colon Hydrotherapy in Juno Beach, Florida.
She is also Board Certified by the American Association of Drugless Practitioners (AADP) as a Holistic Health Counselor and is a graduate of
The Institute of Integrative Nutrition in New York City.
Leah is a graduating member of the class of 2015 from The University of Santa Monica with a Masters Degree in Spiritual Psychology, adding to her knowledge of the mind-body connection.
Leah provides guidance and education about cleansing and nutrition with a non-judgmental approach, regarding each client with honor, respect and permission to "let go," that we all deserve and desire.
Dr. Nikki Arguinzoni-Gil
Naturopathic doctor, Dr. Nikki Arguinzoni-Gil is just what the doctor ordered. She has been helping women who have suffered from breast implant illness, combining detox and healing after explant. She is a naturopathic physician who utilizes an integrative approach in dealing with a multitude of different conditions. She has made a career of curing cases deemed "tough to treat". She has extensive training in gastrointestinal diseases, infertility, physical medicine, women's health, basic sciences, botanical medicine, craniosacral therapy, biofeedback, counseling, phototherapy, diet and nutrient therapy. Dr Nikki is renowned in her field being named one of the top 10 integrative medicine doctors in Los Angeles and a top female executive for her work in the Naturopathic Medicine field.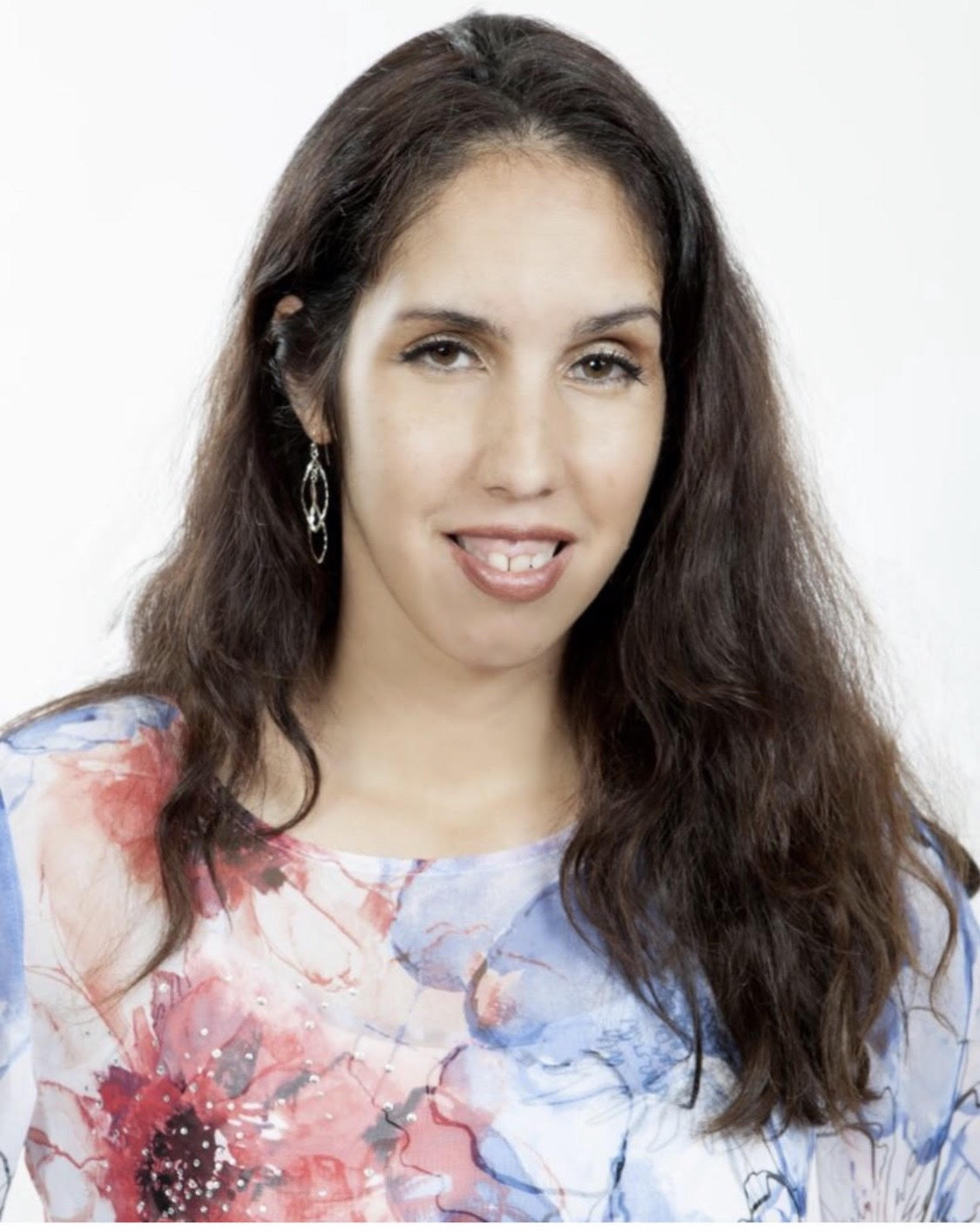 Ruth Swissa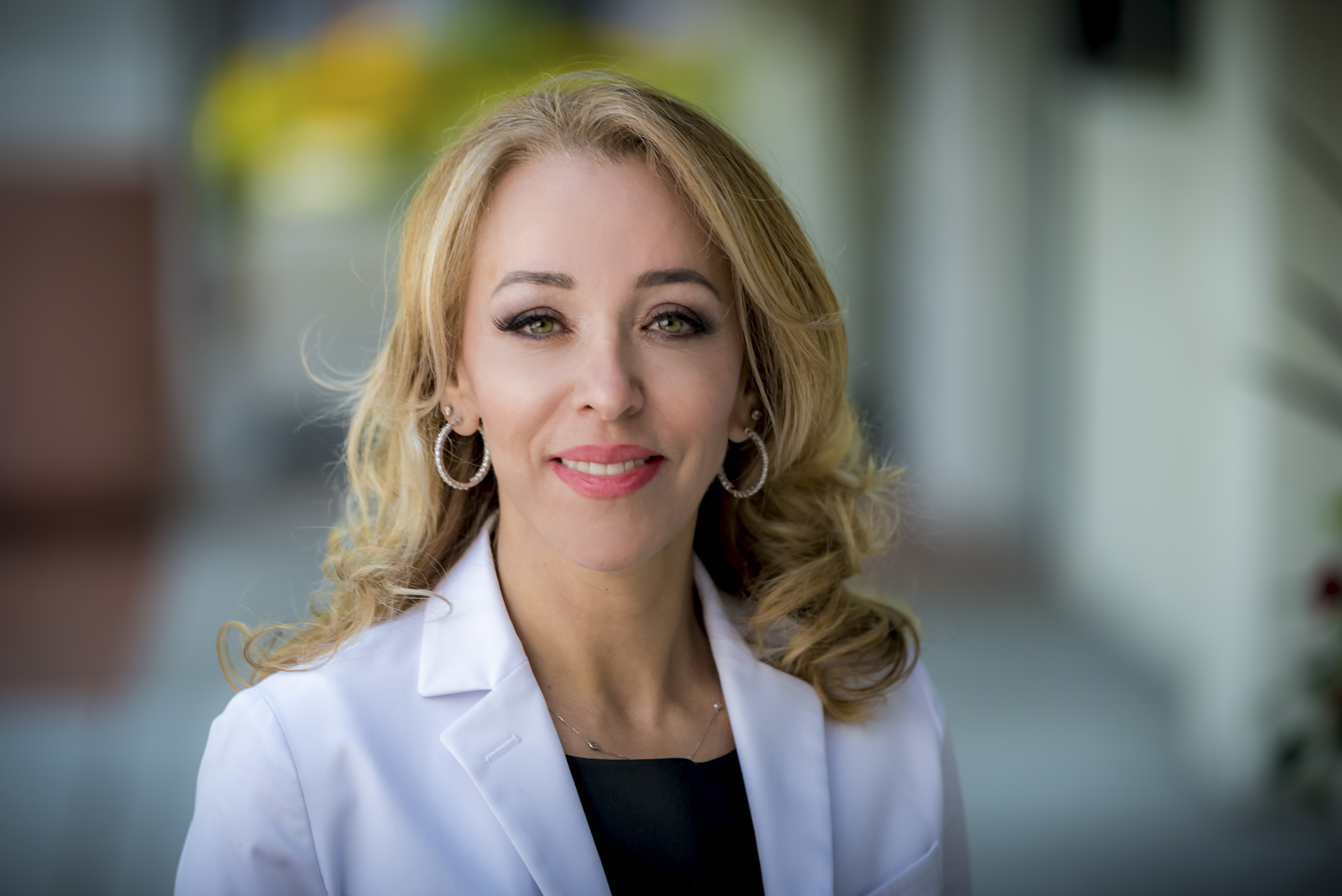 Ruth is a professional permanent makeup artist and skin care specialist whose family has been in the aesthetics field for three generations. She studied at a fine arts school abroad for eight years, completing extensive courses in drawing, painting, sculpture, calligraphy and photography.
First and foremost an artist, Ruth chose to specialize in permanent makeup (also called micropigmentation), using only the most organic ingredients to give her patients the most natural look. She prides herself on her lengthy experience, state-of-the-art techniques (hair- stroke method, microblading technique, hand-held applicator), color artistry (organic pigments), and good judgment.
Ruth also works extensively with plastic surgeons, who refer patients to her for medical micropigmentation procedures such as areola re-pigmentation (the area surrounding the nipple of the breast), scar camouflage, and vitiligo treatment. She is especially gratified by her work with breast cancer survivors, whom she has helped recover not only physically but emotionally. Many of her clients report that they have a renewed sense of self-esteem and confidence thanks to Ruth's artistry and compassion.
Ruth also works closely with the Grossman Burn Center, using her astute color-matching skill to camouflage the discolored skin of burn survivors.
Ruth Swissa is also renowned for her expertise in the careful art of correcting permanent makeup mistakes done by other less qualified facilities. This includes color correction and microblading color correction.
Ruth Swissa is a member of the Society of Permanent Cosmetic Professionals, the American Academy of Micropigmentation, and a contracted provider for the Cedars-Sinai Medical Group. Her professional, private med spa ensures discretion and confidentiality.
Since the expansion of her practice, Ruth has been featured on networks such as KTLA, E! Entertainment Television, ABC, KCAL, Univision, NBC, Fox 11 Good Day LA, and CBS.
She has been featured on televised programs, including Botched, The Oscars: Countdown to the Red Carpet, Gina's People, Lisa's It List, Health Alert, and Dr. 90210. Additionally, Ruth has spoken at multiple conferences and symposiums including the American's Society of Plastic Surgeons Beverly Hills Conference, Cedar-Sinai Breast Cancer Network Provider Colloquium, Susan G. Komen Race for the Cure Benefit, and Grossman Burn Foundation Press Event.
A number of recognitions include Allergan's Patient Care and Medical Aesthetics award, Lifetime Member of the Society of Permanent Cosmetic Professionals, and Grossman Burn Center Primary Medical Tattooing endowment.
Sarah Anne Stewart
Meet Sarah @sarahannestewart! Sarah experienced severe breast implant illness symptoms for over two years, explanted over a year ago, and is feeling healthy and vibrant today!
As a Holistic Health Practitioner (AADP), with a private coaching practice in LA focused on helping women shift their relationship with food and their bodies, it was a natural transition for her to support other women suffering from the emotional and physical challenges with BII.
Sarah's coaching helps women before and after explant surgery and empowers women to step into a space of self-love, self-esteem, and self-worth through what can be a challenging but hopeful time.
She has witnessed that embodying gratitude and self-love, using mindfulness tools and techniques like affirmations, meditation, and positive thinking, can support a graceful healing process to recovery.