What is a breast lift?
A breast lift, or mastopexy, is a custom surgical procedure, performed to restore, reshape, and recontour saggy, droopy, or aging breasts. Dr. Brenner's Beverly Hills breast lift surgery restores the breasts to a youthful, round, attractive shape and appearance, sitting higher on the chest wall. The nipple structure and size may be altered to create the most youthful appearance.
Why choose Dr. Brenner?
A breast lift is a complex, individually tailored surgery that demands excellent surgical skills, advanced techniques, and a plastic surgeon with a dedication to achieving your personal vision for your breasts. Dr. Kevin Brenner a board-certified plastic and reconstructive surgeon, and a board-certified general surgeon, qualified to perform some of the most complex reconstructive procedures. He is widely regarded as being among the finest plastic surgeons practicing in Beverly Hills for mastopexy procedures.
Education
Dr. Brenner achieved his BS degree at the University of Wisconsin and then proceeded to attain his medical degree at Loyola University in Chicago. After a five-year general surgery residency at Chicago's Rush Medical University and Cook County hospitals, then made the decision to advance his skills even further, with a three-year residency in plastic and reconstructive surgery at the University of California.
Certifications
Dr. Brenner is board-certified both as a general surgeon and as a plastic and reconstructive surgeon. He has the experience and knowledge to perform very complex surgical procedures and is honored to be chosen to assist women who want to restore youthful, firm, attractive breasts with a custom breast lift procedure.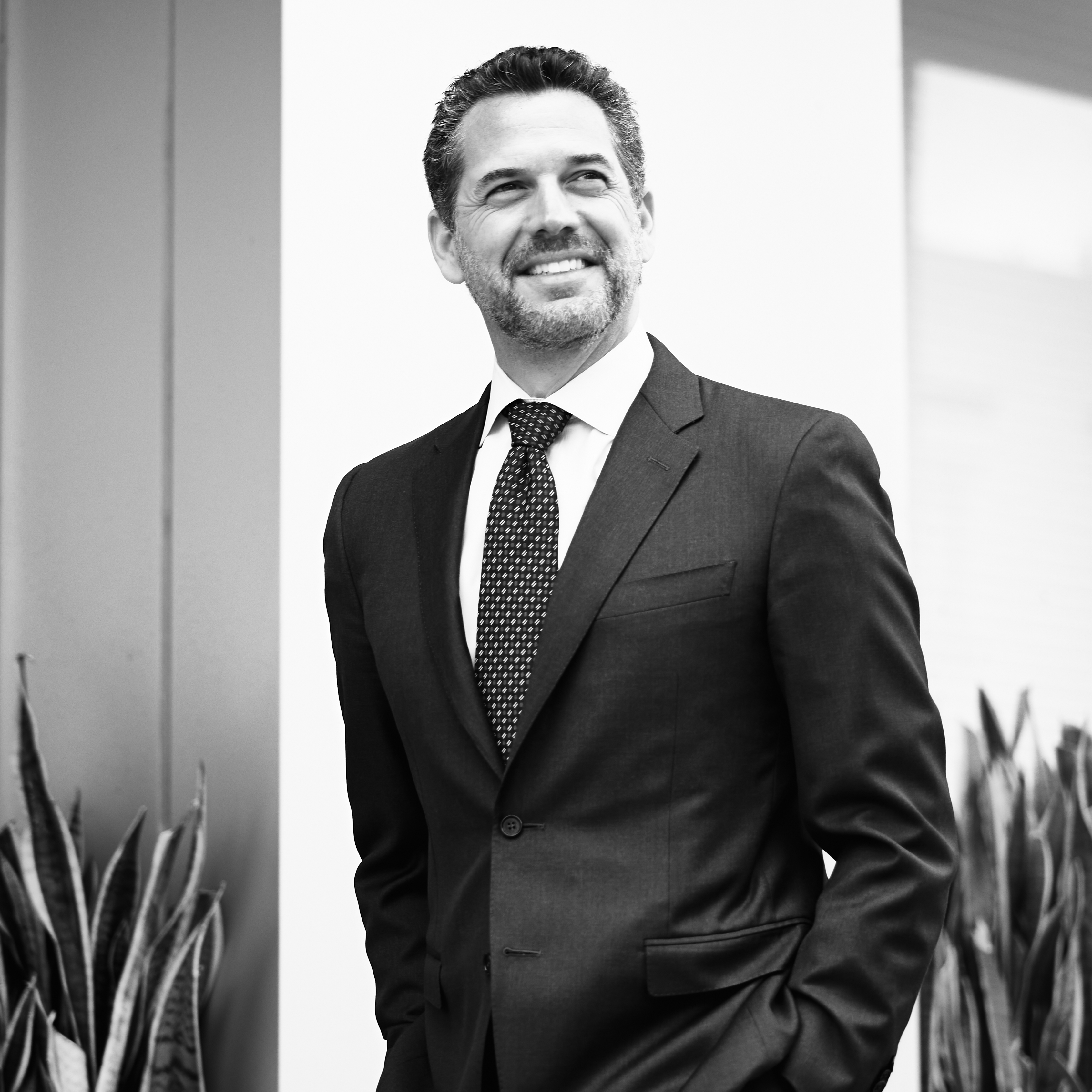 Am I a candidate for a breast lift?
Many women are dismayed with the condition of their breasts, and choose to undergo a breast lift to treat various conditions, including:
Saggy breasts
Droopy breasts
Breasts damaged by pregnancy and breastfeeding
Deflated-looking breasts
Overlarge, stretched nipples
Nipples facing downwards
Loose breasts with excess skin
Breasts low on chest wall
Breast lift incisions and scars
A breast lift can be performed with various types of incisions, based upon the extent of the corrections needed. Which will be required for you can be determined by evaluating the current condition of your breasts.
Periareolar:

Some women can achieve a lift with an incision placed around the areola, the darker tissue around the nipple
Lollipop lift:

For a greater degree of sagging, the incisions may be placed around the areola and vertically down the lower part of the breast, in a lollipop shape.
Anchor lift:

For a substantial correction of saggy breasts, the incisions may be in an anchor shape, around the areola, vertically down the lower breast, and within the natural breast crease, in an anchor shape.
Scars
Incisions create scars, but a breast lift is performed so that all scars will be invisible when wearing low-cut tops, bras, or swimsuits. The incisions lines fade over time to become a thin white line. Proper incision care following your mastopexy in Beverly Hills, along with scar care, will leave them less visible. When the incisions are made only around the areola, scarring is minimal.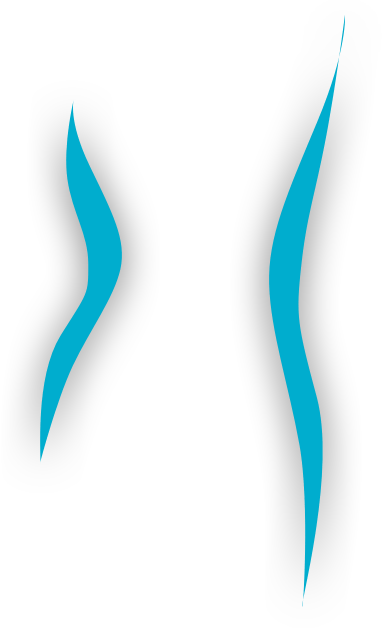 Breast Lift Before and Afters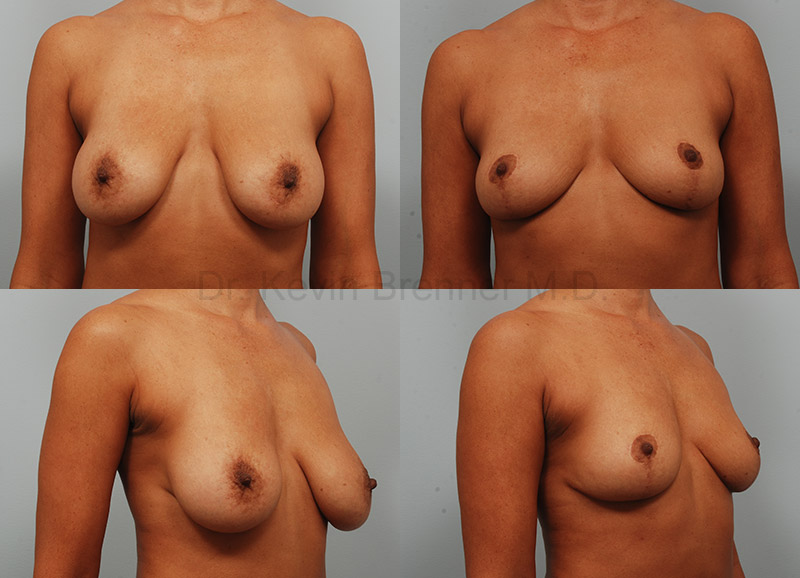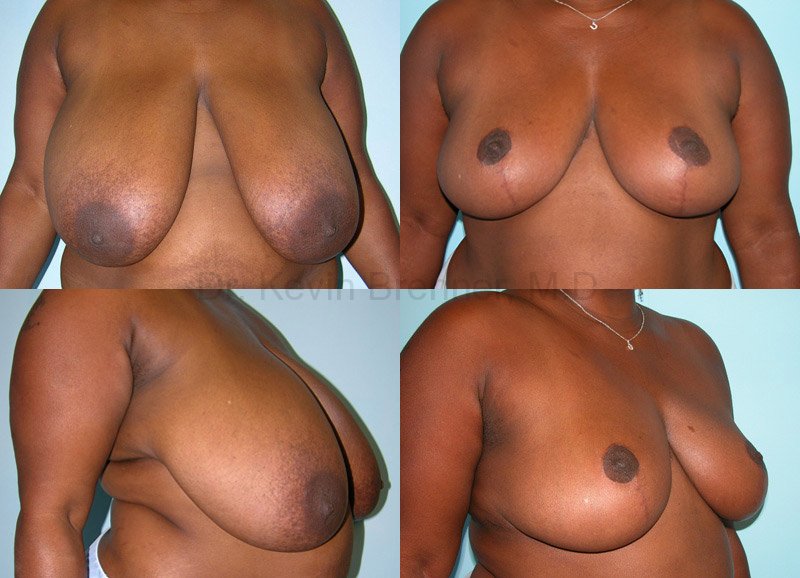 Recovery after a breast lift
You will need to plan for enough time to recover from your breast lift in Beverly Hills. Every person heals at a slightly different rate, but generally, expect a week to ten days before you are ready to return to work or other activities. The more closely you follow post-op instructions, the more likely you are to get the best results.
Day of
You will need to arrange another person to drive you home after your procedure. That day you will want to sleep, rest, and will not be very active. Your body is using all its energy to heal, and you will feel tired.
Two to three days
Your breasts will be swollen and bruised, and it is normal to experience some light to moderate pain during this stage of recovery. You will have prescription pain medication to keep you comfortable. If you were under general anesthesia, you may feel some nausea as a side effect, which is not typically long-lasting. Most women can shower again by day three.
One week
After one week, the level of pain is greatly reduced, but swelling and bruising has not fully diminished. You may feel well enough to return to work or light activities. Gentle walks are the best exercise, helping circulation. You must remain careful to avoid any bending, lifting, stretching, or vigorous physical motions of any type. If you have children or pets, you must be careful not to lift them or allow contact with your newly reshaped breasts.
Two weeks
Most patients are feeling back to normal by the two-week mark, and able to perform daily activities without experiencing much pain or discomfort. While you may feel well, you still must limit your activities, and avoid any vigorous physical actions or engaging in any exercise. Your incisions will now be healed and look like a bright red line.
One month
At the one-month mark, you will be feeling normal, and will typically be given the okay to resume exercise. If you are an avid golfer, tennis player, or lift weights, you will still be restricted from engaging in these activities, as they put greater stress on your newly reshaped breasts.
Three months
Three months after your surgery, you will be feeling great, and able to do all the activities you love, including sports and exercise. You will no longer need to wear a surgical bra, and all swelling and bruising has disappeared, with the incision scars fading.
Six months
You will rarely think about your surgery, and the scars are fading even more. Your newly reshaped breasts will feel like your own.
One year
A year after your breast lift, the incision scars are typically faded, although some patients may require slightly longer. Your breasts will look natural, plump, rounded and youthful.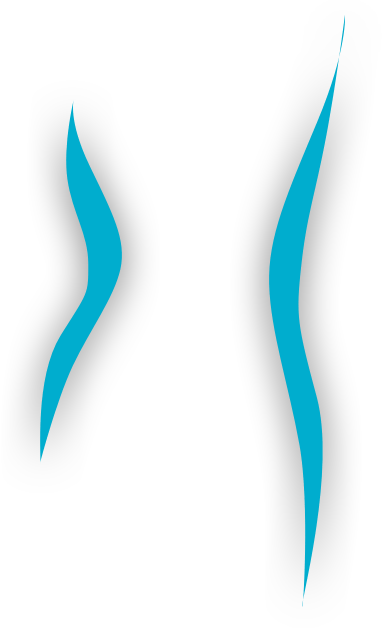 What is the cost of a breast lift?
As a breast lift is a custom surgery, the price will reflect the extent of the corrections needed in your case. The cost of breast lift surgery in Beverly Hills ranges from $7,500 to $15,000. Factors that impact price include whether breast implants will be placed to add volume. A private consultation will reveal the scope of the surgical corrections needed in your case.
Breast Lift Before and After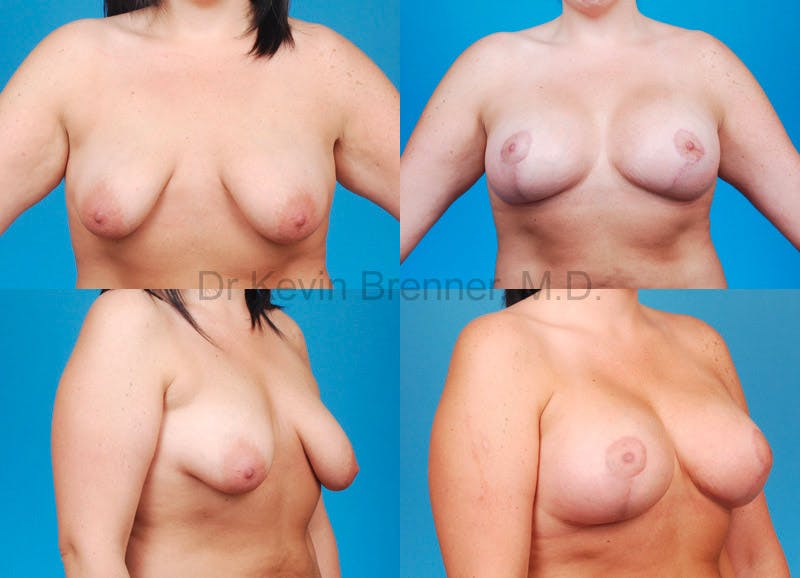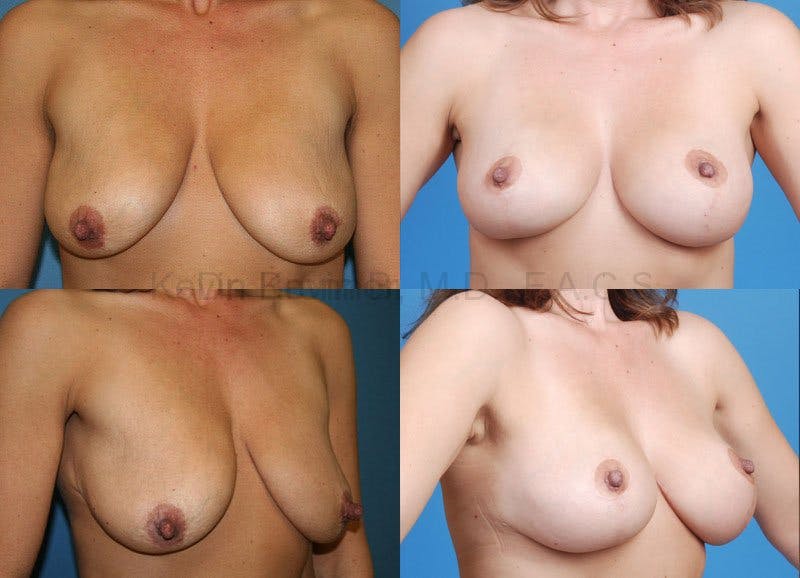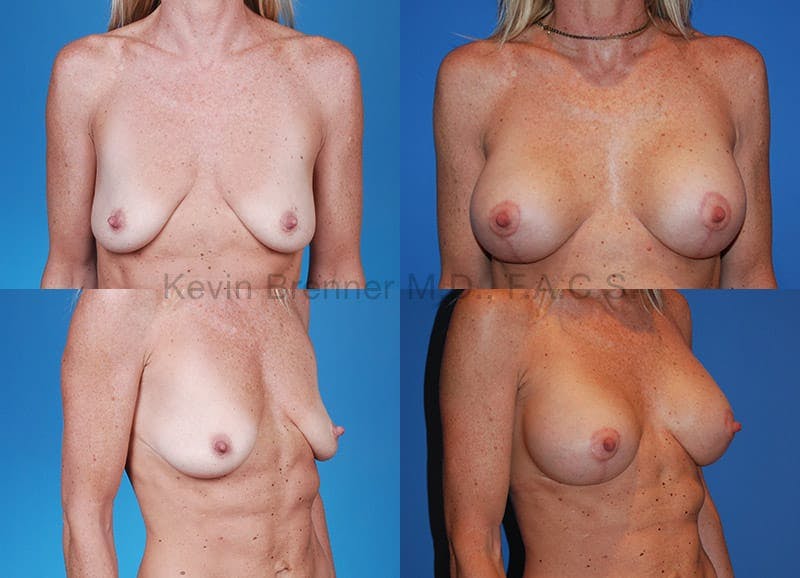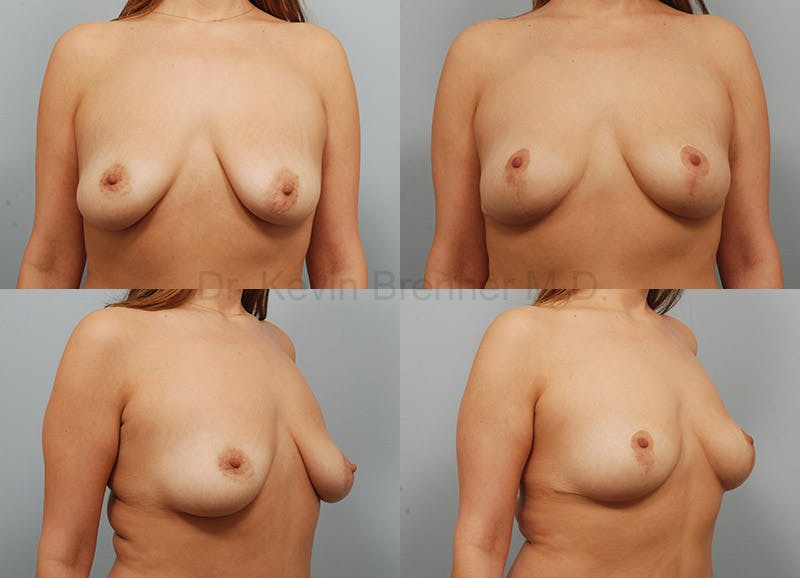 Breast lift with implants
In many cases, the outcome of a breast lift is enhanced by adding volume and firmness with breast implants.
Watch Video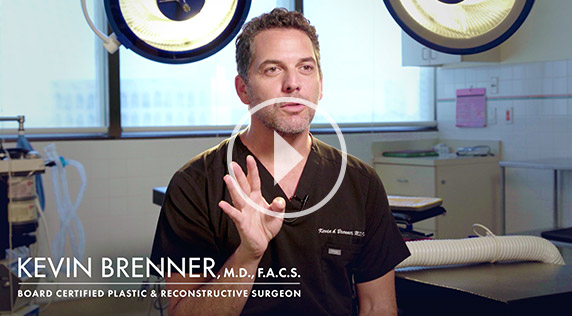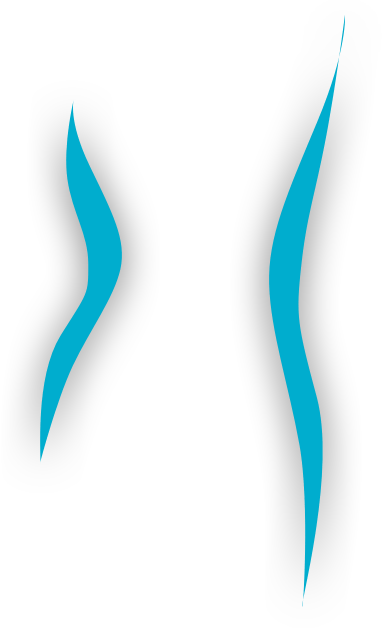 Post-op instructions
You can speed healing following your breast lift in Beverly Hills by carefully following all aftercare instructions.
These instructions include:
Fill all prescriptions prior to your surgery date.
Take all prescriptions exactly as directed.
Arrange for a friend or family member to assist you for the first 24 to 48 hours.
Get plenty of sleep.
Eat healthy foods, including fruits, vegetables, and lean proteins, and avoid overly salty or processed foods.
Do not consume alcoholic beverages during recovery.
Drink plenty of water.
No smoking.
Take gentle walks starting at day two. This will help reduce swelling and increases circulation and reduces the risk of developing blood clots.
You will be unable to drive until you are off prescription pain medication, which is usually within a week, and cannot drive a standard transmission, only automatic, due to the arm motions required.
Do not stretch, reach, or move your arms too much until given the okay by our plastic surgeon.
You cannot lift any item greater than five pounds for one month.
No vigorous exercise or other physical activities for six weeks.
---
Risks and complications
Any surgery poses some risk. It is imperative that your surgery is performed by a board-certified plastic surgeon with extensive experience, and in a clinic or hospital that adheres to the most rigorous health and safety procedures.
The risks include:
Reactions to anesthesia
Excessive bleeding
Hematoma
Infection
Slow or poor incision healing
Changes in sensation, temporary or permanent
Irregular shape or asymmetry
Others, all of which will be fully explained prior to your surgery.
Dr. Brenner performs a full range of breast surgeries, including:
Breast augmentation:

Enhances breast size with implants, either saline or silicone.
Breast reconstruction:

After losing a breast in a mastectomy, a breast reconstruction will restore natural looking breasts with advanced reconstruction procedures.
Breast reduction:

Reducing overlarge, heavy breasts to a size that is balanced with the frame and look natural and lovely can greatly improve quality of life – and comfort.
Breast revision:

When a primary

breast augmentation

fails to meet expectations, a revision surgery can correct any aesthetic issues or complications.
Breast implant removal:

Some women need to replace older breast implants or want to return to their natural size.
Fat transfer breast augmentation:

For a natural breast augmentation, a fat transfer technique can be used to add subtle volume, about one cup size.
Tuberous breast correction:

A

tuberous breast

can be embarrassing but can be surgically resolved so that both breasts appear natural, normal, and round. A custom breast lift that resolves the appearance of a tuberous breast can greatly improve your confidence about your body.