BOTOX Cosmetic®
BOTOX® is the product name of the cosmetic form of botulinum toxin. It is a popular injection that's non-surgical and can temporarily reduce or eliminate frown lines, forehead creases, crow's feet near the eyes as well as thick bands in the neck.
BOTOX® Cosmetic is a purified protein which reduces the activity of the muscles that cause wrinkles to form over time. The protein temporarily paralyzes the wrinkle-causing muscles by blocking nerve impulses, smoothing out the skin and giving you a more refreshed look. The fact that the injections are made directly into the muscle itself makes the risk of the injections to migrate very minimum.

Studies have shown that BOTOX® can effectively relieve migraine headaches, excessive armpit sweating (hyperhidrosis) and muscle spasms in the neck and eyes. Since the effects of BOTOX® are temporary, it's recommended that you repeat your treatment at four to six-month intervals. This helps prevent fine lines from forming because of your facial muscles.
Soft Tissue Fillers
These fillers cause a more youthful appearance and smoother skin, with maximum safety and minimal convalescence. Soft tissue fillers are a flexible substance that is injected into the skin to improve the appearance of fine lines and wrinkles, elevate deep folds, repair various facial imperfections, plump lips, fill hollows in cheeks, fill hollows in lower eyelids, improve scars, etc.
Plastic surgeons can utilize an assortment of soft tissue fillers, including human and bovine collagen, hyaluronic acid (Restylane® Juvederm, Perlane, Radiesse, Belotero), one's own fat (autologous fat), and donor tissue. The number of anti-aging treatments is continuing to grow for cosmetic surgeons due to the amount of fillers available for the doctors. Soft tissue fillers do not involve major surgery and thus are generally cheaper, resulting in men and women using these youth-enhancing techniques at a growing rate.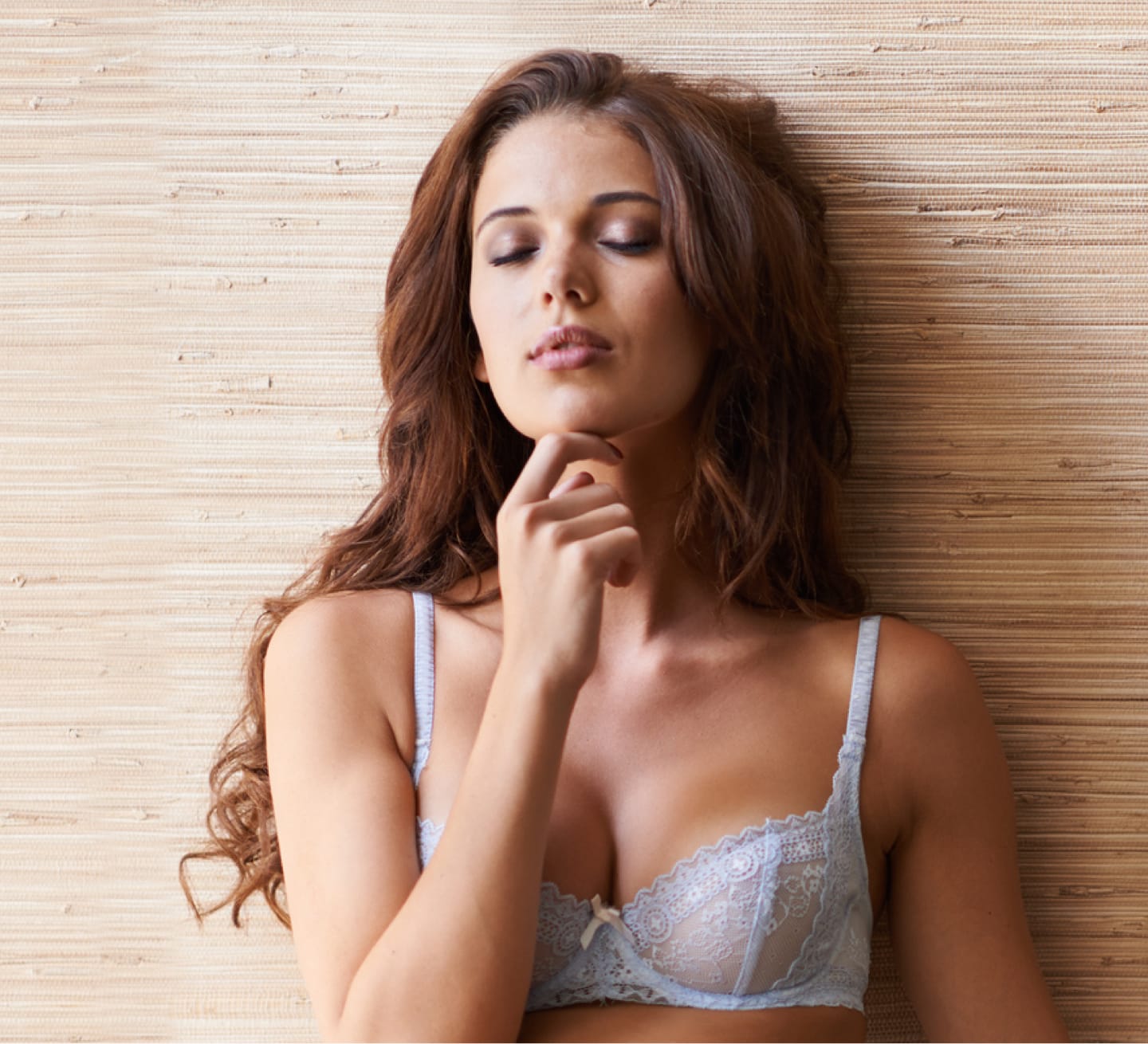 What can soft
tissue fillers do?
As the underlying collagen, hyaluronic acid, and elastin fibers begin to deteriorate, the volume in your face is lost due to the fat stores decreasing. This is what occurs during the aging process. The common areas for this to happen are around the jaw line, brow, eyes, mouth, cheeks, and bridge of the nose. This creates crow's feet, folds, laugh lines, and furrows on the forehead, and particularly deep lines and indents on the lower third of the face. Soft tissue fillers are special in that they can fill and contour those aging characteristics.
How do soft
tissue fillers work?
A filler substance is injected under the surface of your skin, correcting a line or wrinkle by temporarily plumping and smoothing out the skin depression. Often fillers work by actually replacing natural parts of the skin: collagen, elastin, and hyaluronic acid. Some fillers can even stimulate production of collagen.

Juvederm
Juvederm is a soft tissue filler, meaning it can be used to replace soft tissues in the body, such as collagen or fat. It is used to add volume to the face and decrease the incidence of wrinkles. Juvederm is composed of hyaluronic acid and is one of the most common cosmetic injectables, due to its safety and results.
Juvederm can be used in virtually any area of the face, bringing volume to areas where lost to collagen breakdown. Areas such as the eyelids, lips and nasolabial folds are effectively restored to their previous, wrinkle-free appearance with no downtime.

Radiesse
Radiesse is known as a biostimulatory cosmetic filler, and is used to eliminate deep wrinkles, folds, hollowness and asymmetry. It does this by not only filling in the skin where collagen has been lost, but also by stimulating the body's natural collagen production. This causes your body to develop skin elasticity in a natural way.
The primary target for Radiesse is around the mouth, addressing the vertical lines that can develop as patients get older. It may also be used to handle sagging jowls, nasolabial folds (smile lines), jawline and cheekbones.

Restylane
Restylane is a cosmetic injectable filler. It contains hyaluronic acid, which is a sugar molecule naturally occurring in human skin, making it safe for injection. There is an entire family of Restylane products, each of which is used for a slightly different purpose. These include Perlane, Restylane and Restylane Fine Lines.
Restylane can address most areas in the face. Its function is to provide volume in areas where it has been lost due to collagen breakdown or loss of hyaluronic acid. It can be used for non-surgical rhinoplasty (to fill in small nasal defects),lip augmentation, and folds and wrinkles throughout the entire face.

Volbella
Volbella is a recent product in the market of injectable fillers. It is primarily used in the lips. This is an area of the face where injectable fillers last the shortest period of time due to the constant movement. Volbella, however, is groundbreaking because of its lasting result—80% of patients report satisfactory results up to a year after application, lasting over twice as long as most injectable fillers.
Because Volbella is a softer and smoother gel, it allows for an injection process that is easier than other fillers. Additionally, because it is less hydrophilic (water absorbent), Volbella produces less swelling. This ensures a natural result with a shorter recovery period.
Alternative to
surgical facelift
All in all, many of these fillers provide youthful, rejuvenating effects that make a great alternative to a full facelift in Beverly Hills, which due to its surgical nature, requires more downtime and recovery. If you're interested in learning more about which fillers or injectables are right for you, contact us today.
Learn More About
Dr. Brenner
Renowned Beverly Hills Plastic Surgeon
Board-certified plastic and reconstructive surgeon
Board-certified general surgeon
Learn More