Breast Explant Surgery:
A Reversal Solution
Usually, breast augmentation is a successful cosmetic surgery with excellent results lasting for 10 or more years. However, that isn't always the case. In rare circumstances, you may experience complications with your breast implants. Alternatively, you may eventually decide that you no longer want your implants or like the way that they look. If you find yourself in one of these situations, your best choice may be to have your breast implants removed with our breast explant surgery in Beverly Hills.
What Is Breast Explant Surgery?
Breast explant surgery, also known as breast implant removal surgery, is a procedure performed to remove breast implants. In many cases, the removed implants will then be replaced with new breast implants. Breast explant surgery is frequently performed for both medical and aesthetic reasons.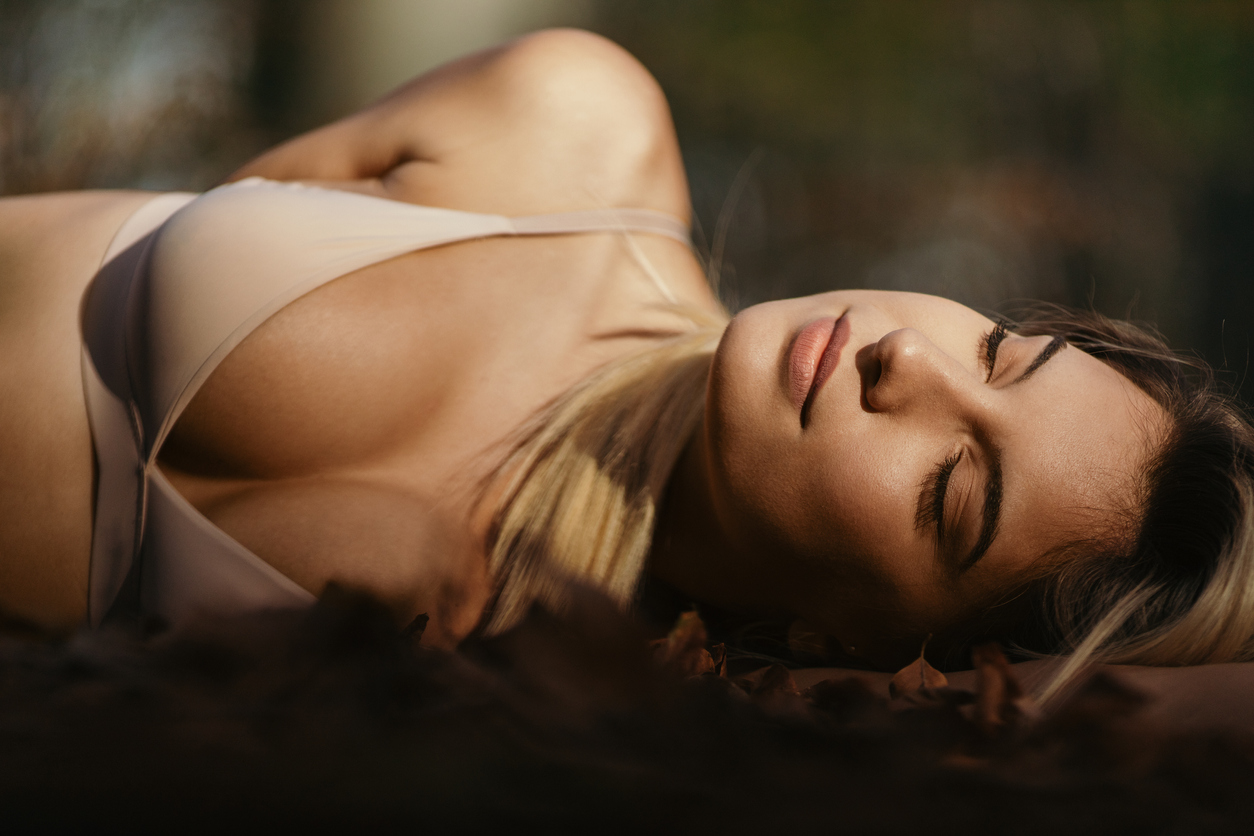 Common Reasons for Breast Explant Surgery
There are quite a few reasons why an individual may decide to have their breast implants removed or replaced:
Unhappiness with the appearance of the implants
Desire to switch to a different type of implant
Desire to change implant size
Change in implant appearance due to aging or weight fluctuations
Leaking implant
Movement of implant
Calcium buildup around the implant
Hardened scar tissue around the implant (capsular contracture)
Breast implant-associated anaplastic large cell lymphoma
Benefits of Breast Explant Surgery
Breast explant surgery can offer quite a few significant benefits, including:
Restores your breasts to their previous appearance
Allows you to change the size or type of your breast implants
Alleviates any discomfort or other symptoms caused by breast implant complications
Improved breast shape, symmetry, and overall appearance
Improved self-confidence and self-image
Makes mammograms easier
Alleviates back, shoulder, and/or neck pain caused by your breast implants
What Should I Expect During My Breast Explant Surgery in Beverly Hills?
If you're considering breast explant surgery, you can begin the process by scheduling a consultation with Dr. Brenner. During this meeting, Dr. Brenner will ask you about why you want to have your implants removed and any symptoms of implant complications that you may be experiencing. He'll also need to know about your specific aesthetic goal for the procedure. If you want to have your breast implants replaced, the consultation will also include you choosing the size and type of your new implants.
Your breast explant surgery in Beverly Hills will likely be performed as an outpatient procedure. To begin, an anesthesiologist will administer either local anesthesia with IV sedation or general anesthesia. Dr. Brenner will then make small incisions either around the edges of your areolas or along the inframammary folds beneath your breasts. Next, he will carefully remove your breast implants and their scar tissue. If you are having your implants replaced, Dr. Brenner will then insert your new customized implants either beneath the muscles in your chest or between the muscles and the skin. Finally, the doctor will close the incisions with sutures before applying bandages and, possibly, drainage tubes.
Your breast explant surgery may take anywhere from one to three hours depending on the specifics of the procedure. After a couple of hours of monitoring, you'll be able to leave, but someone else will need to drive you home.
How Long Is the Recovery Time?
You'll be given detailed instructions by Dr. Brenner to ensure that your breast explant recovery goes smoothly. For example, you'll likely need to wear a special surgical support bra for several weeks. Most patients require around one to two weeks of rest before returning to work and their normal routines. However, you'd be wise to wait at least six weeks before engaging in strenuous physical activity.
Am I a Candidate for Breast Explant Surgery?
Adults who want or need to have their breast implants removed could be good candidates for breast explant surgery. Ideal candidates for the procedure should:
Be in generally good physical health
Be experiencing breast implant complications
Be unhappy with the appearance of their breast implants
Have the desire to change the size and/or type of their breast implants
Have realistic expectations
Not be currently pregnant or nursing
Why Choose Dr. Brenner for Your Breast Explant Procedure in Beverly Hills?
Dr. Kevin Brenner is a board-certified plastic and reconstructive surgeon known for his skill, precision, and artistic vision. Dr. Brenner specializes in breast and abdomen-related surgeries, and he has performed many successful breast explant and breast augmentation procedures throughout his career. He and his team will work closely with you to get to know you, understand your unique needs, and provide you with exceptional, personalized care. If you're ready to schedule your consultation, simply contact our office today.