Breast Implant Information
Types of Breast Implants
Breast implants are medical devices that are implanted either under breast tissue or under the chest muscle to create a breast augmentation or full breast reconstruction. Breast implants vary in profile, size, and shell surface. There are two major types of implants: saline-filled and silicone gel-filled. Saline-filled breast implants are silicone shells that are either prefilled before surgery or filled with saline during surgery. Some of these implants allow for adjustments of the filler volume after surgery. Silicone gel-filled breast implants are silicone shells prefilled with silicone gel.
Breast Implant Placement
When a patient receives a breast implant, its placement can occur in one of two locations. The left photo shows a sub-glandular placement, meaning below the breast gland. The right photo shows a sub-muscular placement, meaning below the breast gland and pectoralis major muscle. For most patients, Dr. Brenner prefers to place implants in the sub-muscular position. There are several reasons for this: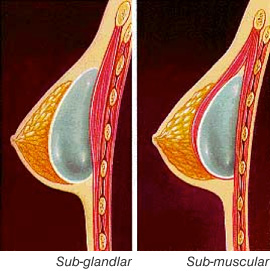 1) This allows for more of your own tissue to lie between the implant and the external environment.
2) The implants will appear more natural, especially in the upper poles.
3) There is a reduced incidence of implant infection, extrusion & capsular contracture.
4) There is a reduced incidence of visible rippling of the implant.
The 4 Ways That Breast Implants Are Used
Primary Augmentation - Increasing breast size for cosmetic reasons
Revision-Augmentation -

Breast revision surgery

to fix or improve the result of an original breast augmentation surgery.
Primary Reconstruction - Replaces breast tissue that has been removed due to cancer, trauma, or tissue that has failed to develop properly due to a severe breast abnormality.
Revision-Reconstruction - Revision surgery to correct or improve the result of an original breast reconstruction surgery.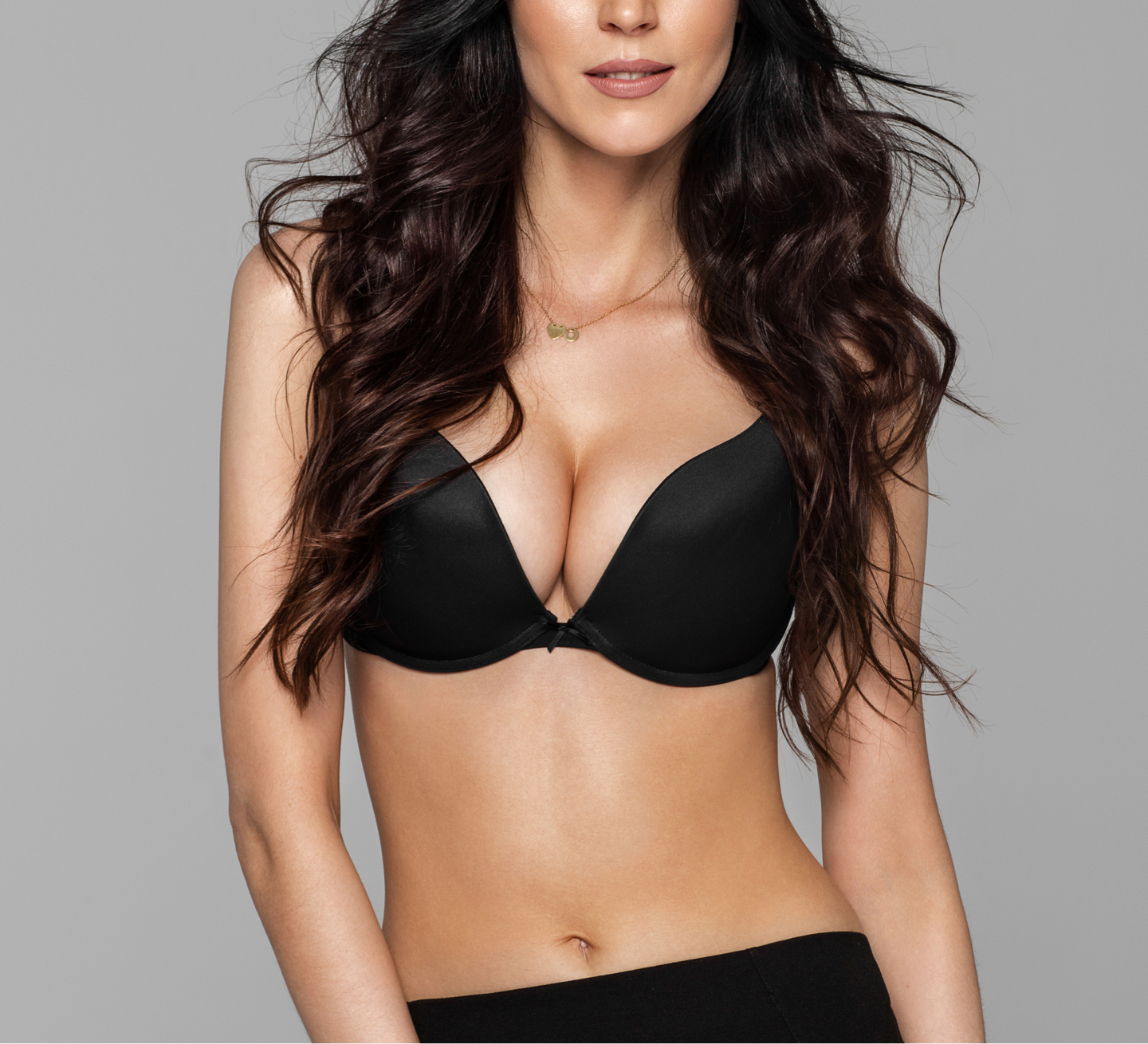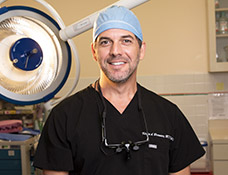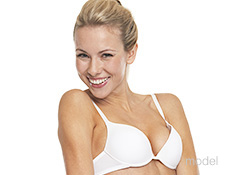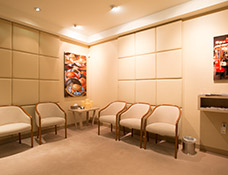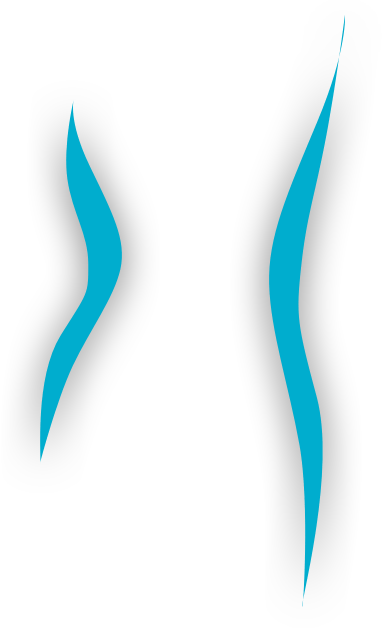 What Implant Style Is Right For Me?
There always has to be an individual approach to every patient's breast augmentation surgery. The patient's breast and chest wall dimensions should always determine what type and style of implant should be used in the surgery.
Mentor manufactures three different styles of breast implants (both saline and silicone are available):
1) Moderate Profile: widest base, least projection.
2) High Profile: narrowest base, most projection.
2) Moderate Plus Profile: in between the two above….
In general, women whose breasts have a larger chest wall dimension & wider base dimension will be well-matched with a Moderate Profile style implant. While women who are more petite will tend to benefit from the narrow base that a higher profile implant has to offer.
The arrival of the IDEAL IMPLANT®
After years of research and testing, as well as consulting many women and plastic surgeons, we have accomplished a design of a saline-filled breast implant, now known as the IDEAL IMPLANT®.
Recently approved by the FDA
Lowered edges, allowing it to contour better to the best wall
Designed to combine the best of both saline and silicone implants
The natural result of silicone with the safety of saline