Labiaplasty is a form of cosmetic surgery to alter the size and appearance of the labia minora. This may be due solely to cosmetic purposes, or it may be due to an enlarged labia that results in discomfort, frequent rashes or infections. In general, conditions that would make a patient a good candidate for a labiaplasty include:
Overly large, redundant, elongated or generally unattractive labia
Easily visible labia in underwear or bikinis that may be embarrassing
Labial tissues that cause frequent or recurrent rashes or vulvar irritation
Significant asymmetry of the labial tissues
Why Does My Labia Look Like This?
Although some women develop excessively large labia following puberty, most patients with this problem develop them during their pregnancy. Patients who have had multiple pregnancies are particularly susceptible.
New moms are prone to develop larger, more redundant labia after pregnancy. This occurs due to changes that their bodies endure during gestation (carrying a child).
What Happens to the Labia During Pregnancy?
Like other body parts, the labia respond to typical hormone fluctuations that occur during pregnancy and immediately after. The labia will increase in size during pregnancy as a result of increased blood volume and increased pelvic pressure. A mother's blood volume will start to increase starting between week 6 and week 8 of the pregnancy, and will reach a maximum volume around week 33. This increase in blood volume is an adaptive mechanism to help supply the growing baby and also to prepare the mother for the blood loss that occurs during delivery. However, the increased volume will also work to expand blood vessels that naturally occur in the labia.
As the baby and uterus grow, they exert an increasing downward force on the blood vessels in the pelvis, which leads to even further distension and stretching of the labia. This pressure is multiplied even further during delivery for women who deliver vaginally.
Once the body returns to its normal physiological state and size after pregnancy, so too will the labia. However, the labial skin is oftentimes stretched beyond repair resulting in a sagging appearance.
How Can The Labia Be Repaired?
Unattractive, over-sized and sagging labia are easily reduced and contoured during a labiaplasty procedure. Labial reduction is a simple outpatient operation that reduces the amount of labial tissue. It also results in a more youthful appearance to the labial contour. Labiaplasty can be performed by itself or in conjunction with a Mommy Makeover. Although local anesthetic is used during this procedure, it is recommended that patients who choose to have labiaplasty performed do so under either intravenous sedation or general anesthesia. In this manner, each patient's comfort is maximized.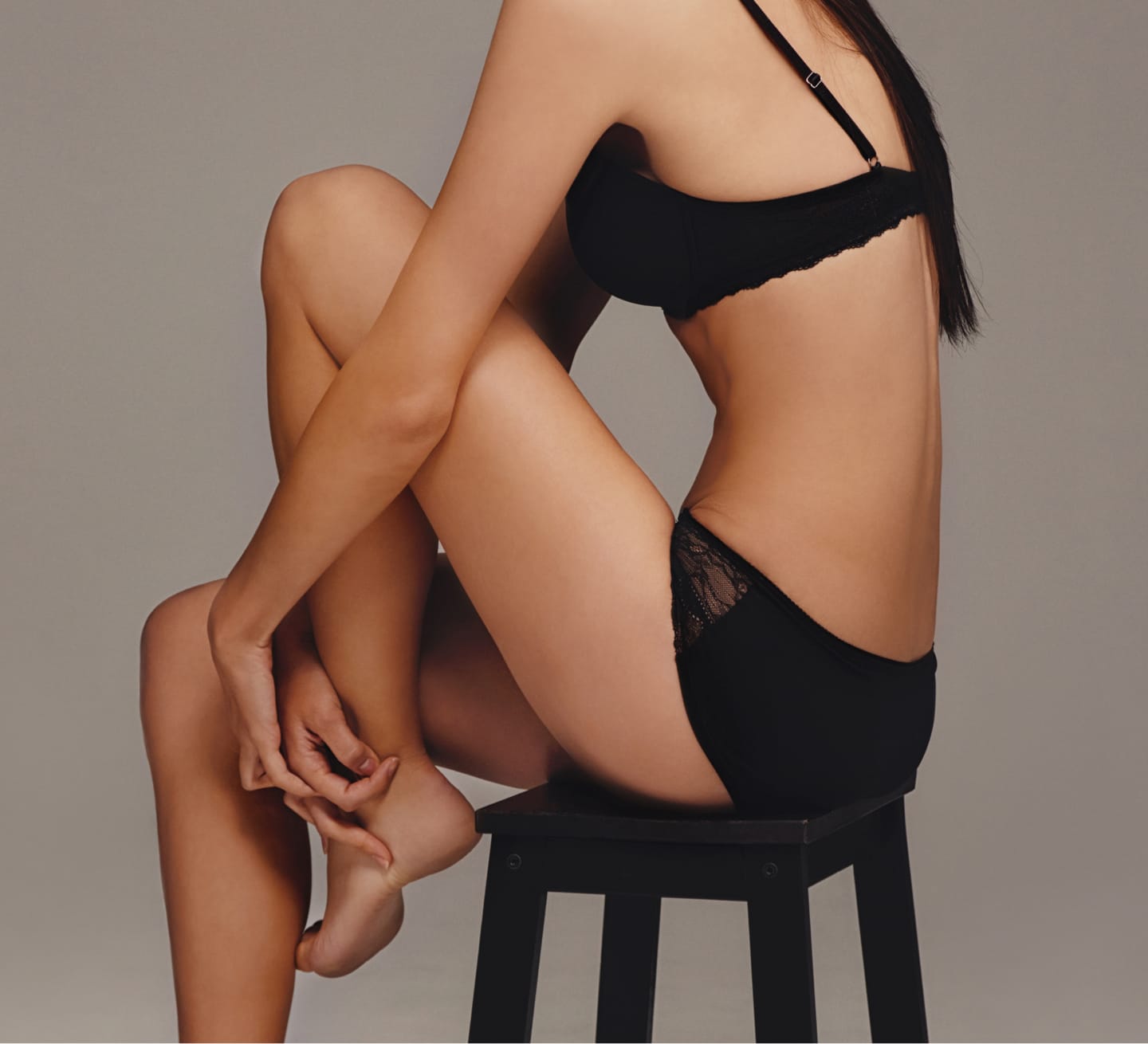 Labiaplasty Recovery
The recovery involved in labiaplasty is quite mild compared to other cosmetic procedures. Most patients will experience a small amount of swelling at the operative site for several weeks. The scars are hidden and barely perceptible and continue to heal, soften and flatten over the first post-operative year. Immediate post-operative care is focused on keeping the area clean. Dr. Brenner uses soft tissue glue called Dermabond to help "water-proof" the incision for the first few days after surgery. Exercise regimens are usually stopped completely for the first two weeks after surgery. Full activity and sexual intercourse can be restarted about one month after the surgical scars are healed.
While the labia are largely unseen portions of a woman's anatomy, their appearance and size can contribute greatly to comfort and self esteem. In the office of Dr. Brenner, we deliver labiaplasty in a highly private, comfortable environment to ensure our patients' peace of mind. Please call today to find out more about labiaplasty in our Beverly Hills office.
Monsplasty
The mons pubis, also known simply as the mons, is a rounded mass of tissue directly over the pubic bone. It is present in both men and women, but is more visible in women. Due to aging or weight gain, the mons may become enlarged or saggy, resulting in an unsightly bulge and discomfort. A monsplasty is a form of cosmetic surgery that may be used to eliminate this excess tissue and restore a youthful appearance and feel to the pubic area.
A monsplasty, also known as a pubic lift, is a cosmetic technique that can effectively eliminate excess tissue in the mons. It may be performed for cosmetic reasons, and it may also be done to improve comfort in the pubic area. It is frequently done in conjunction with a tummy tuck or other cosmetic procedure. It may also be done concurrent to labiaplasty for full genital rejuvenation.
Learn More About
Dr. Brenner
Renowned Beverly Hills Plastic Surgeon
Board-certified plastic and reconstructive surgeon
Board-certified general surgeon
Learn More