There are many reasons patients choose to undergo breast revision surgery. When a breast augmentation procedure is performed incorrectly or heals improperly, a breast revision is the necessary next step. Dr. Brenner is a highly skilled plastic surgeon in Beverly Hills who has the experience and the expertise to perform breast revision surgery.
No matter what your reasons are for a breast revision, Dr. Brenner can work with you to correct any errors made in your initial surgery. If your breast augmentation surgery has left you with misshapen breasts or ongoing discomfort, Dr. Brenner can help. A breast revision will leave you with the natural-looking results you hoped to achieve and can resolve the complications associated with a poorly performed breast augmentation.
Do I Need a Breast Revision?
After a breast augmentation procedure, it takes an average of six weeks to fully heal. Up until this point, much of the discomfort or swelling is normal. As time progresses and you notice your new breasts continue to appear misshapen or feel uncomfortable, it may be that your doctor may have executed your procedure incorrectly, it may be that you are simply not healing your operation well, or perhaps both.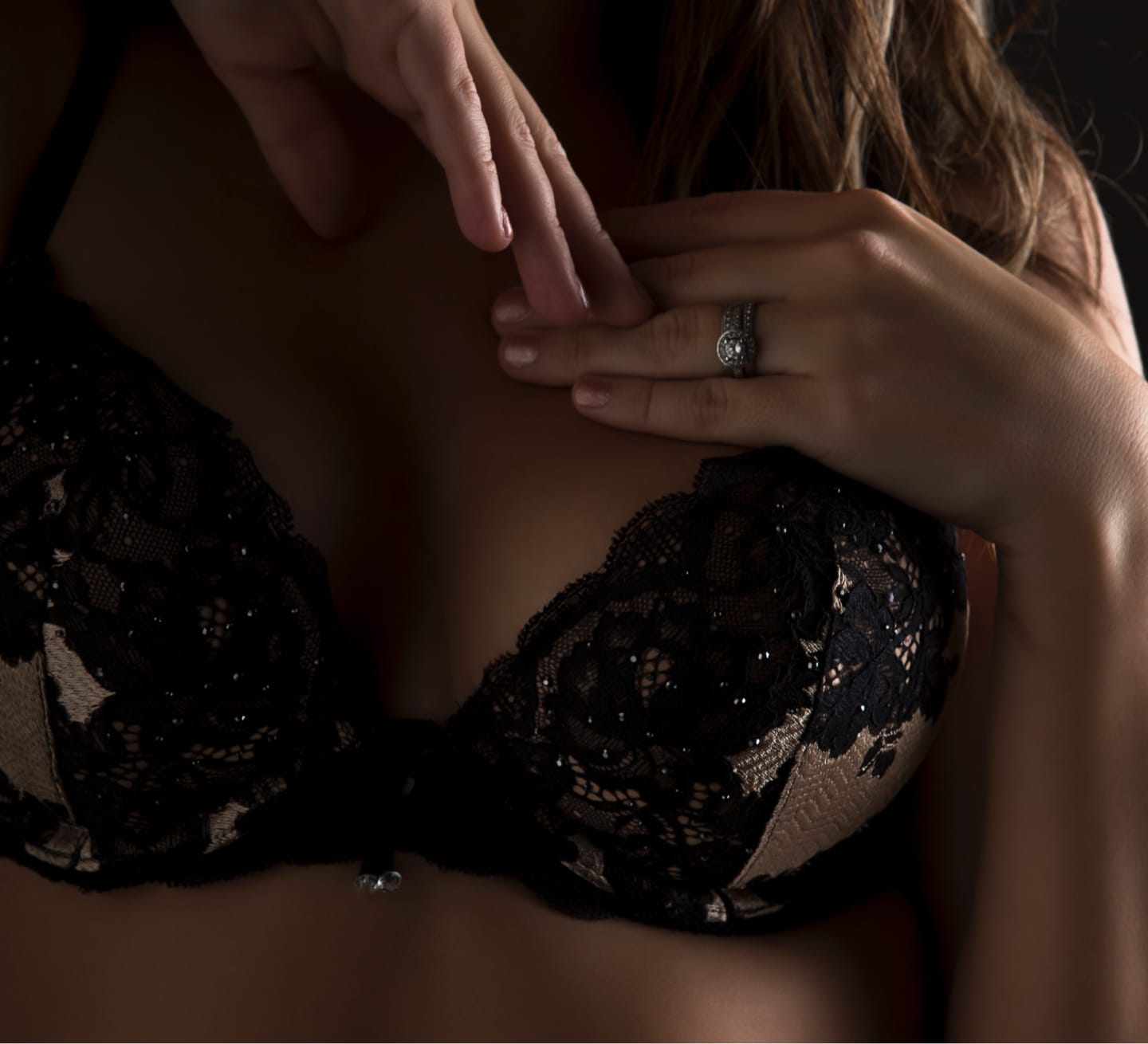 There are a few common issues that can occur if a breast augmentation procedure has gone wrong. These include:
Incorrect size or profile was chosen.
Ruptured implants
Capsular contracture
Symmastia
Misshapen implants
Poorly positioned implants
These issues may leave you feeling dismayed with the results of a breast augmentation procedure, and the need for a second surgery to resolve the problems. Dr. Brenner is a highly-qualified plastic surgeon in Beverly Hills who is often called upon to correct breast augmentation with breast revision surgery.
Ruptured Implant
Whether you choose silicone or saline implants, a ruptured implant is always a possibility. When implants rupture, the substance within leaks into the body, whether silicone or saline. Ruptured implants must be removed and replaced.
Dr. Brenner also offers other options if you do not want to replace your implants. Either fat grafting procedure or breast lift procedure can help you maintain fuller breasts without implants. If you experience a ruptured implant, you can schedule a consultation with Dr. Brenner to determine which option is best for you.
Capsular Contracture
A not entirely uncommon reason for breast revision, capsular contracture occurs when the scar tissue surrounding the breast implant tightens, and constricts the implant. This can cause your implant to feel hard to the touch, appear unnatural, and lead to discomfort. Capsular contracture is, unfortunately, a common complication of breast augmentation surgery.
Dr. Brenner has extensive experience resolving cases of capsular contracture. The first step is to have the problem evaluated. Dr. Brenner will discuss all the options available to you, including implant removal or replacement. Capsular contracture is often uncomfortable, painful, and unsightly in appearance, but these issues can be fully resolved with a breast revision procedure.
Symmastia
Symmastia is a condition that occurs when a breast augmentation procedure has not gone correctly. In these cases, the skin above the implant is pulled away from the chest, causing the implants to move closer together. This unsightly condition is often the result of a botched breast augmentation surgery.
Dr. Brenner offers breast revision surgery to correct this condition. Depending on your individual case, several surgical options are available to treat symmastia. In a private consultation, Dr. Brenner will assess the cause of your case of symmastia to determine the most effective way to correct your unique case.
Misshapen Or Malpositioned Implants
In many cases, a breast augmentation procedure performed by another surgeon may have led to unsatisfactory results. As the breasts heal, the implants may migrate to a new position. Implants placed incorrectly can make your breasts look unnatural and at different levels on the chest, or strangely shaped in appearance. Implants can also migrate too high, too low, or towards the armpits.
Dr. Brenner has worked with many patients to correct any problem associated with misshapen or mispositioned implants. He will work with you to place your implants properly and achieve natural-looking results.
Implant Removal
Patients choose to remove implants for many reasons. If an implant ruptures, it must be removed. In some cases, a patient may choose to remove the implants to replace them with another implant type or size, or the implants have been in place for many years and need to be replaced. Some patients simply no longer want implants. Dr. Brenner can remove the implants and restore your breasts to their original shape and size.
Dr. Brenner is qualified to perform any type of breast revision procedure you need. If you are interested in a breast revision, you can contact Dr. Brenner at his Beverly Hills breast revision office for a consultation. Dr. Brenner is committed to creating natural-looking, beautiful results and providing patient-centered care.
Learn More About
Dr. Brenner
Renowned Beverly Hills Plastic Surgeon
Board-certified plastic and reconstructive surgeon
Board-certified general surgeon
Learn More