What is a tummy tuck?
A tummy tuck is a custom surgery to restore a fit, firm, taut condition to the abdomen by removing excess skin, fat, and tissue, tightening and repairing the split or stretched muscles, and repositioning the belly button when needed. Dr. Brenner's tummy tuck in Beverly Hills is customized to address sagging skin, excess fat, and the appearance of a bulging abdomen.
Why choose Dr. Brenner?
Dr. Kevin Brenner is widely regarded as being among the finest plastic surgeons in the state. He has board certification as both a general surgeon and a plastic and reconstructive surgeon and has an exceptional level of knowledge and experience in performing abdominoplasty surgeries of all types.
Dr. Brenner excelled throughout his education, achieving a Bachelor of Science degree at the University of Wisconsin, followed by his Medical Degree at Loyola University in Chicago. He went on to complete his five-year general surgery residency at RUSH University and Cook County hospitals in Chicago, at which point he completed a three-year residency in plastic and reconstructive surgery at the University of California. A recognized leader in the field, he is the author of many peer-reviewed articles and textbook chapters on advanced surgical techniques. He is certified both as a general surgeon and a plastic and reconstructive surgeon and is well-qualified to correct even the most extensive physical issues with a custom abdominoplasty.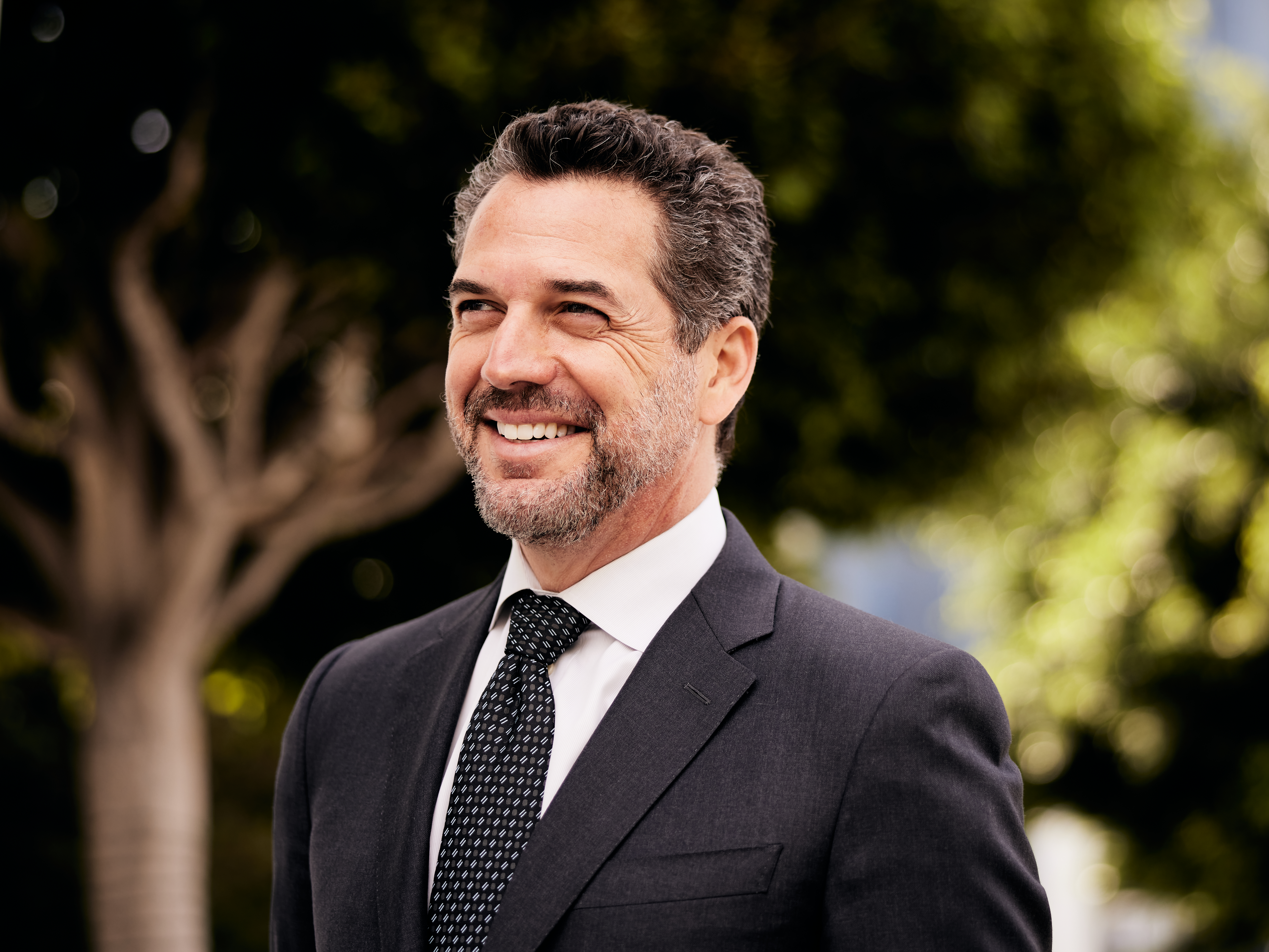 Learn more about the Tummy Tuck procedure from Beverly Hills plastic surgeon, Dr. Brenner.
Watch Video
Am I a candidate for a tummy tuck?
If you struggle with a slack abdomen that has lost its youthful, firm, athletic quality, whether man or woman, you are likely a candidate for this surgery, medically-termed an abdominoplasty.
Candidates for Dr. Brenner's Beverly Hills tummy tuck are in the following condition:
In good general health and are safe to undergo surgery
Have split or loose abdominal muscles
Have a bulging tummy
Have stretch marks on the lower abdomen
Have sagging skin, tissue, and fat on the abdomen
Experienced physical changes during pregnancy
Types of tummy tucks
Mini tummy tuck:

A mini tummy tuck is the appropriate procedure for those with loose skin, fat, or stretch marks below the belly button.
Fleur de lis tummy tuck: For people who have an excessive amount of excess skin, fat, and tissue on the abdomen, this body sculpting procedure is appropriate, and involves both horizontal and vertical incisions, often the appropriate technique those who have lost a large quantity of weight.
Full or standard tummy tuck:

A standard tummy tuck involves an incision from hip to hip, below the bikini line, with all excess fat and skin removed (possibly including liposuction), and the underlying muscles tightened and repaired, and belly button structure relocated to the right position on the torso.
---
Plus size tummy tuck:

If you are considered "plus size" and want to have a smooth, firm tummy zone, a plus size tummy tuck can be performed. This procedure can remove greater quantities of fat with liposuction, tighten abdominal muscles, remove excess skin and tissue, and create a smooth, flat abdomen.
Muscle repair tummy tuck: If you have split abdominal muscles (diastasis recti), stretched, loose, or lax muscles, a muscle repair tummy tuck tightens the muscle structure to restore a flat, fit, firm tummy.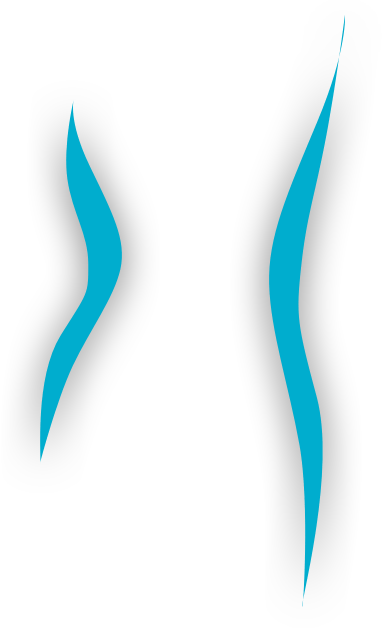 Tummy tuck incisions
Each type of tummy tuck has slightly different incisions, but in general, an incision from hip to hip, below the bikini line is required. For a mini tummy tuck, the incision is shorter, and for a fleur de lis tummy tuck, there is an additional vertical incision. Some very minor corrections can be made with a "scarless" tummy tuck, which is not absolutely scarless, as tiny incisions must be made to tighten the abdomen with an endoscopic surgical technique.
Tummy tuck scars
In a traditional tummy tuck, a scar will run from hip to hip, below the bikini line. The scar will not be visible, even when wearing low-cut pants, shorts, lingerie, or swimsuit bottoms. Initially, the scar will be red, but as the month's pass, it will fade to the color of the surrounding skin. With a mini tummy tuck, your scar will be shorter in length, and with a fleur de lis tummy tuck, you will also have a vertical scar line on your lower abdomen, invisible in clothing.
Recovery from a tummy tuck
Immediately after
After your tummy tuck in Beverly Hills, you will awaken in the recovery area. After you are fully conscious, you will be free to return home to rest, under the care of another person.
Day of
The day of your tummy tuck will start early. Arrive on time, dressed in very loose, comfortable clothing. You will be prepped for surgery and put under anesthesia, and your tummy tuck performed.
One week
After one week, your incisions will be starting to heal, and you should be able to stand upright. You are still in the early phase of recovery, so you need to rest and sleep, take gentle walks, eat healthy foods, and drink plenty of liquids.
Two weeks
At the two-week mark, the swelling and bruising has greatly diminished, your incisions are closed, and your new, taut, firm tummy is beginning to take shape.
One month
After one month, you should be sufficiently recovered to be able to attend social events, enjoy your new, flat tummy, and wear tighter clothing with confidence. You cannot engage in vigorous exercise until week 6.
Three months
After three months, you should be fully enjoying your restored abdomen. You can wear tight shirts, tops, and pants with confidence – no more bulge, just a flat, firm tummy. Your scars are still visible but beginning to fade.
Six months
At six months, your scars are becoming harder to see, and the results of your abdominoplasty are fully visible. Your figure will be greatly improved, with no more love handles, sagging skin, or bulge at the waist.
One year
At one year, your scars should appear to be a white line, and are blending in with your skin tone, far less visible. Your body looks younger, more fit, and you will be enjoying the fact that you no longer have a bulging tummy, but a flat, firm, more athletic looking abdomen.
What does a tummy tuck cost?
A tummy tuck will vary in cost, depending upon the extent of the surgical corrections needed for the individual. Some may need the addition of liposuction to slim and trim love handles, and others may undergo surgery strictly to remove excess skin and stretch marks below the belly button. The cost of a tummy tuck in Beverly Hills may range between $7,500 and $15,000.
Post Op Instructions
You will be given full written instructions for aftercare, and your surgeon will be following up with you to ensure your recovery is proceeding as it should. The basic post op instructions include the following points:
Ensure all prescriptions are filled prior to the day of surgery.
Make arrangements for transportation home, and a person you trust to stay and assist you for two to three days.
Your body needs to expend its energy for healing, so plenty of rest is important.
You will be on prescription pain meds for the first few days, which can lead to constipation, so ensure you drink plenty of water, and add fresh fruit to your diet.
Do not take any blood-thinning medications or supplements during healing, including aspirin.
No smoking – smoking impacts the rate of healing.
Start walking on day one (if okay with your surgeon) and continue every day. The better your feel, the longer your walks can be. Walking will help with circulation and healing, and ward off blood clot development.
You will be unable to drive until off pain medication, and after full range of motion is restored, which may be two weeks.
You can resume (gentle) sexual activity within two to three weeks.
Plan on at least two to four weeks off work, depending upon the extent of your procedure. You may feel up to it sooner; everyone varies.
No lifting of children, pets, or objects weighing more than five pounds.
You will need to avoid certain sports that put strain on the abdomen for about two months.
Keep your incision scar out of the sun's rays for at least one year.
Risks and complications
The risks and complications of a tummy tuck are similar to the risks with any surgery, such as reactions to general anesthesia, excessive bleeding, hematoma, blood clots, slow healing, or an uneven result. You must ensure your surgery is performed by a board-certified plastic surgeon and in a fully certified surgical center or hospital, so as to help you achieve the best tummy tuck Beverly Hills can provide you.
A Word from Dr. Brenner
The single most noticeable feature of an abdominoplasty (tummy tuck) is the belly button inset (umbilicoplasty). As a Beverly Hills plastic surgeon specialist on the Mommy Makeover, I go to great lengths to create a natural-looking "neo-belly button" for my patients.

Attention to the inset of a belly button is important whether as part of an abdominoplasty (tummy tuck), lower body lift, or umbilical hernia repair.

The technique that I use when insetting the belly button during a cosmetic abdominoplasty is based on my reconstructive surgery training. The goal of my technique is to hide, or camouflage, a large portion of the scar. By using a patient's own tissues to create a skin flap, the upper half of the umbilical inset scar becomes undetectable once healed.
Advantages of my belly button inset:

Minimized visible scarring
No suture marks ("track marks")
Overall natural appearance

By contrast, the traditional belly button inset is susceptible to a number of potential problems:

Visible scarring
Concentric stenosis (narrowing of the belly button hole)
Suture marks
Size disproportion
- Dr. Kevin Brenner, MD, FACS
Tummy Tuck Before and After