Why Breast Reduction?
For women whose breasts are excessively large and do not atrophy after childbirth, a breast reduction operation, also known as a reduction mammaplasty, may be helpful. This operation is very similar to a breast lift, except that it involves removal of a large portion of the breast tissue as well. Dr. Brenner can effectively treat many medical problems arising from excessively large breasts by performing some of the best breast reduction Beverly Hills has to offer. It will also address cosmetic dissatisfaction a patient may have with overlarge breasts.
Breast reduction surgery can correct the following breast deformities:
Breast ptosis, in which the nipple-areolar complex has fallen below the desired level. The degree varies from mild to severe.
Macromastia, in which a woman's breasts can become extremely large. Also known as breast hypertrophy, macromastia can cause significant medical problems such as rashes underneath the breasts, back and shoulder pain, shoulder grooving from extra weight pulling down on bra straps, and decrease or loss of nipple sensation.
Use of the Schnur Sliding Scale in breast reduction
In breast reduction surgery, or reduction mammaplasty, it takes good surgical judgment and a fair amount of experience in order to know ahead of time the correct tissue amount that will need to be reduced from a each breast. Further, the performing surgeon must also be able determine ahead of time the amount that the patient's insurance company will require to be removed in order for it to be considered a medically necessary procedure. A tool that is useful in determining the minimum required amount of breast tissue to be removed is a tool called the Schnur Sliding Scale.
The Schnur Sliding Scale chart is an evaluation method used with individuals who are considering breast reduction. This method was developed by a plastic surgeon who was studying women who had breast reduction surgery for medical reasons. The patients body surface area and average weight of breast tissue removed is incorporated into this chart. If the patient's body surface area and weight of breast tissue removed fall below the 22nd percentile, then the surgery is deemed cosmetic in nature, and therefore not medically necessary. If however, these two factors are above the 22nd percentile, then the operation is considered medically necessary when the appropriate criteria are met.
Procedure
Breast reduction surgery is performed under general anesthesia to ensure a painless operation. The specific technique used will vary depending upon the exact issue being addressed during your breast reduction in Beverly Hills.
---
Incision Types
In some cases, Dr. Brenner will use a lollipop incision, which is around the areola and down the front of the breast, extending down to the inframammary fold. In most women with very large breasts, a full (or anchor pattern) incision will be required in order to remove the severely excess breast skin.
Excess breast tissue is then removed, along with extra fat and skin to reduce breast size. Rarely, in the case of patients with extraordinarily large breasts, the nipple and areola may need to be removed and reattached at a higher position as a skin graft. This is known as free nipple grafting.
Recovery
As part of the recovery process from your breast reduction in Los Angeles, Dr. Brenner will apply skin tapes as well as a padded surgical bra in order to provide gentle compression and support during the initial healing phase. Drainage tubes may be placed in at the time of surgery in order to facilitate the removal of excess fluid. Additionally, Dr. Brenner will prescribe oral pain medication to provide patients with the utmost comfort and pain free recovery experience.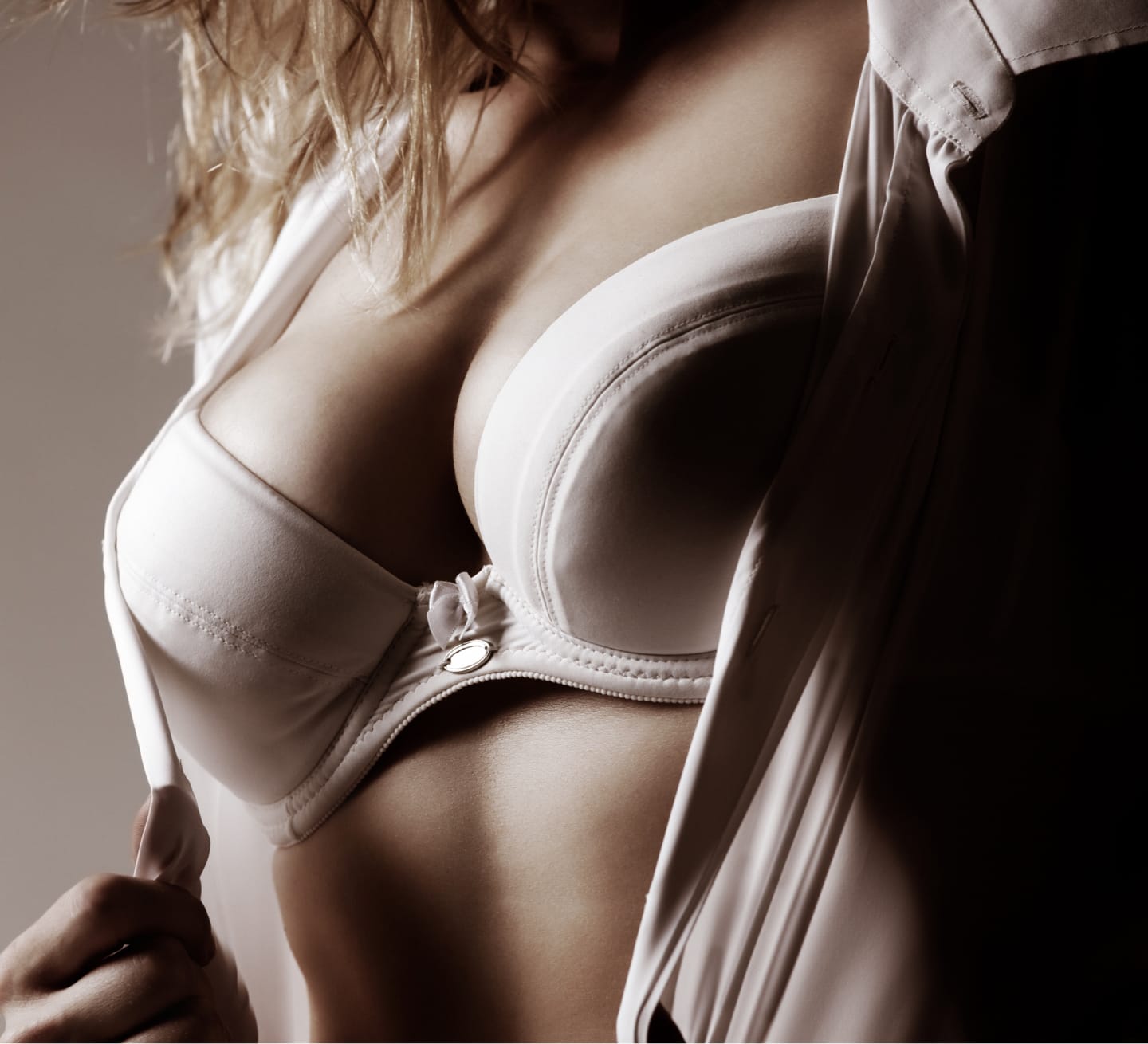 During the first several weeks of recovery from your breast reduction surgery in Los Angeles, breasts may be extra sensitive and tender, as well as bruised. While this will abate after several weeks, it is wise to avoid activities that involve excessive motion until the healing process is well underway.
Not only is Dr. Brenner a highly competent surgeon during the procedure, he is also a caring physician who looks after his patients after their breast enhancement or reduction surgery. During the weeks and months that follow your surgery, he and his office staff will do anything they can to ensure your total comfort. It all goes toward delivering the best breast reduction Beverly Hills & Los Angeles have to offer.
Breast reduction and
insurance coverage
Having breast reduction surgery can greatly improve quality of life for women who suffer every day with rashes, back pain and even sleep deprivation due to having very large breasts. Insurance can cover the cost of surgery based on a determination that reconstructive breast reduction surgery is necessary to restore normal physical function.
The process begins by seeing a reconstructive plastic surgeon such as Dr. Brenner in Beverly Hills. The purpose of the visit is to document physical need for the surgery. Insurance companies vary in what they cover but in cases of cancer patients who need breast reduction following mastectomy, coverage is mandated under the Women's Health and Cancer Rights Act of 1998.
California law requires plans that cover breast reduction to provide benefits when certain criteria are met. The first point is that macromastia must be diagnosed as the reason for the functional impairment. A visit to Dr. Brenner's Beverly Hills clinic will accomplish the necessary physical examination. During your visit, Dr. Brenner will document any other functional impairments.
Functional impairments can include:
Severe skin rashes that do not respond to medical treatment
Severe functional impairment of physical activity
Rounding of the spine caused by the weight of the breasts (kyphosis)
Signs of nerve compression
Chronic breast pain from the weight of the breasts
Shoulder grooving from bra straps
Headache, back and neck pain
Additionally, the Schnur Scale is used to determine a ratio of breast tissue to be removed compared to the patient's height, weight and skin surface. These are technical requirements which Dr. Brenner can provide for submission to insurance companies in Los Angeles. Women with macromastia should not have to suffer on a daily basis when reconstructive breast reduction could restore quality of life. Insurance companies will cover this surgery but they must be convinced it is a medical necessary rather than cosmetic.
Learn More About
Dr. Brenner
Renowned Beverly Hills Plastic Surgeon
Board-certified plastic and reconstructive surgeon
Board-certified general surgeon
Learn More